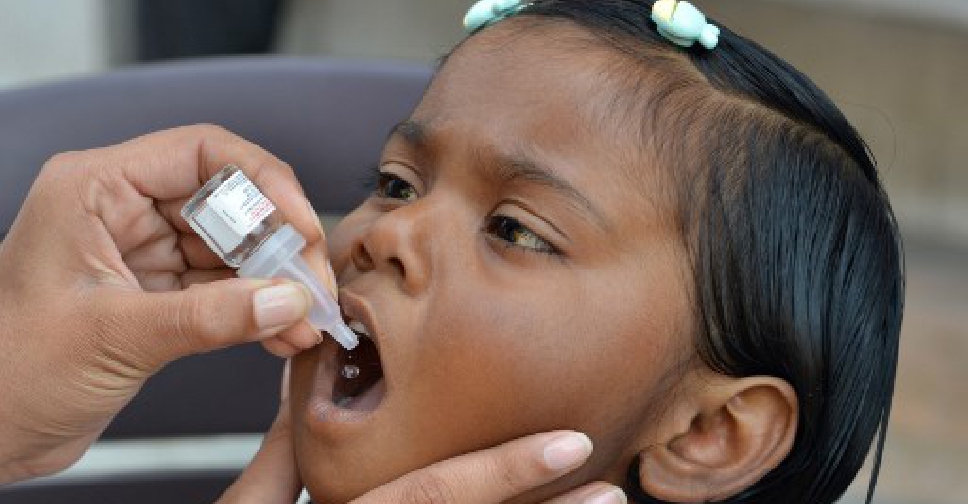 NARINDER NANU / AFP
The chief of the World Health Organisation (WHO) has praised the UAE's efforts to eradicate polio.
In a Tweet, Dr. Tedros Ghebreyesus said the world's historic progress to end the disease worldwide would not be possible without the strong commitment of the Emirates.
He also thanked His Highness Sheikh Mohamed bin Zayed Al Nahyan, Crown Prince of Abu Dhabi and Deputy Supreme Commander of the UAE Armed Forces, for hosting a fundraising event aimed at encouraging more countries to do their bit to eradicate polio.
Polio is a crippling and potentially fatal infectious disease caused by the poliovirus.
It is spread from person to person and can affect an infected person's brain and spinal cord, causing paralysis.