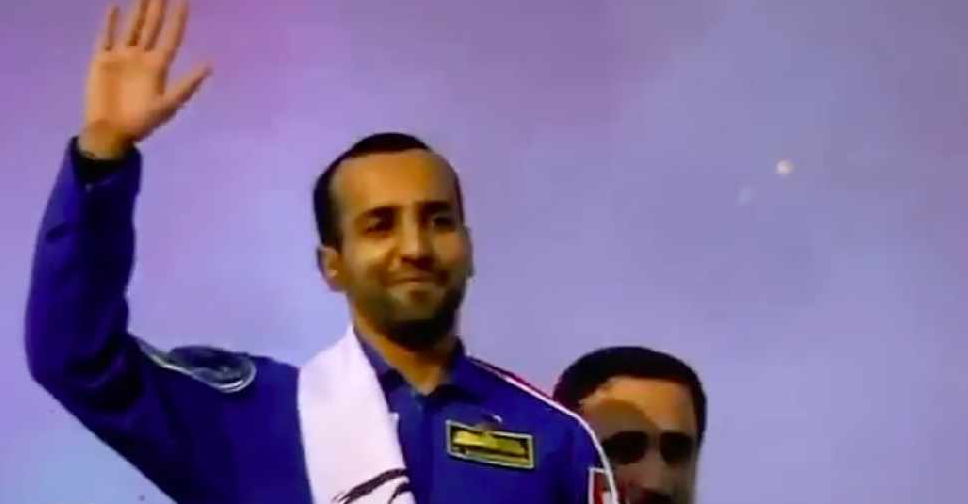 Dubai TV
The first Emirati in space is back in the UAE after his historic mission to the International Space Station (ISS).
Hazzaa al Mansoori, his back-up Sultan Al Neyadi and senior officials from the Mohammed Bin Rashid Space Centre (MBRSC) touched down in Abu Dhabi on Saturday.

They were welcomed at the capital's Al Bateen Airport by Highness Sheikh Mohamed bin Zayed Al Nahyan, Crown Prince of Abu Dhabi and Deputy Supreme Commander of the UAE Armed Forces.

After returning to Earth on October 3, Al Mansoori underwent post-mission medical checkups in Russia which he completed on Friday.

The first Arab on the ISS conducted 16 different scientific experiments, six of which were carried out on the space station itself.

He'll continue conducting experiments in collaboration with students at schools and universities across the UAE.
His Highness Sheikh Mohammed bin Zayed Al Nahyan, Crown Prince of Abu Dhabi and Deputy Supreme Commander of the UAE Armed Forces, welcomes home UAE astronauts Hazzaa AlMansoori and Sultan AlNeyadi at the Presidential Airport in Abu Dhabi. pic.twitter.com/ickFnHwlt0

— MBR Space Centre (@MBRSpaceCentre) October 12, 2019