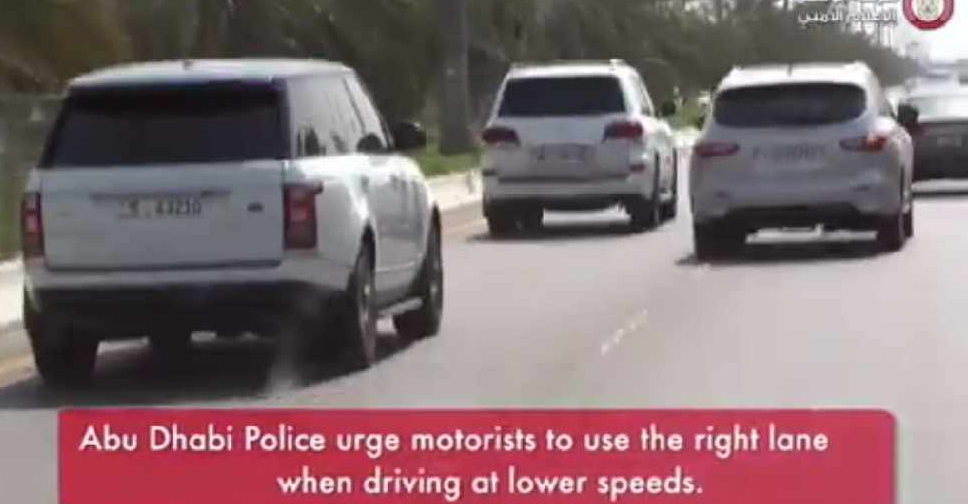 Abu Dhabi Police
Motorists in the UAE are being reminded to drive on the far right lane if they're not in a rush.
Abu Dhabi Police have posted a video on Instagram highlighting the dangers of driving too slowly on the left or middle lanes.
They say doing so can delay other motorists and obstruct vehicles that are travelling at high speed, resulting in serious accidents especially on highways.