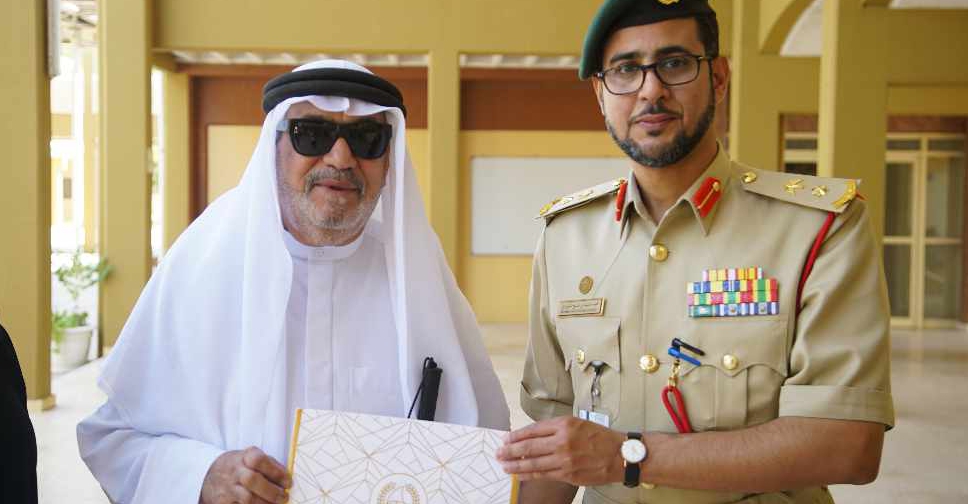 Dubai Police
Emirati teacher Ahmed Mukhtar Al-Bulooshi has been honoured for ensuring that the visually impaired have an equal opportunity to good education.
"He shouldered the responsibility of teaching blind students for over 36 years, even at a time when the necessary educational tools were not available," highlighted Lt. Col. Mohammad Khalifa bin Subeih, director of Community Relations Department at Dubai Police during a special ceremony to mark World Teachers' Day.
Being visually impaired himself, Al-Bulooshi recalled the challenges of printing textbooks in Braille and training teachers to understand the language.
He also maintained regular communication with the families of his students to build their trust. "At first, families refused to enrol their children in schools because they were unaware of the tools available. However, gradually, we gained their trust. Today, people of determination study side by side with other students in UAE public schools."
Many of his students have gone on to work at government departments and institutions.
Al-Bulooshi now uses specialised electronic devices and voice accessible applications to help students, and provide unique techniques and tools for teachers.
He thanked the Dubai Police for their gesture.