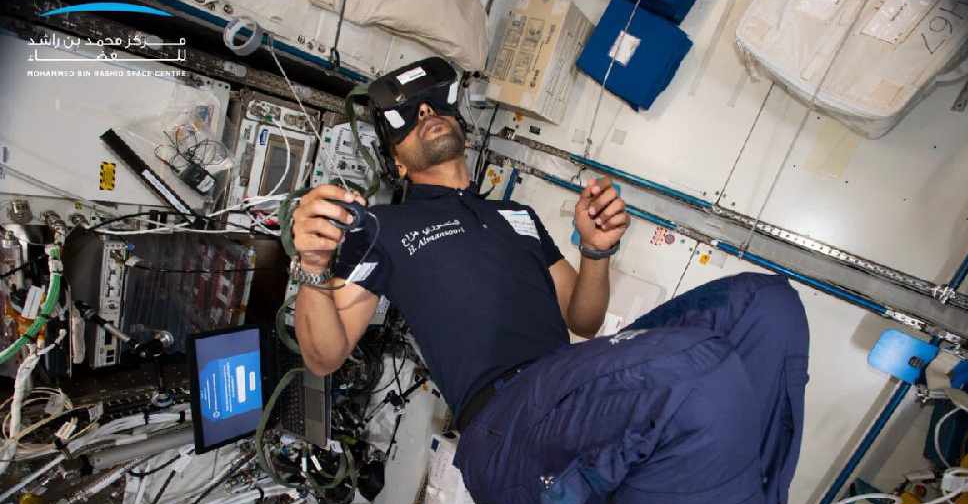 @MBRSpaceCentre/ Twitter
After creating history for the UAE in the space sector, Hazzaa Al Mansoori is now set to leave his mark on the country's currency as well.
The UAE Central Bank (CBUAE) is issuing a commemorative coin in celebration of the first Emirati astronaut's mission to space.
The announcement comes a week after Emirates Post released special stamps to mark the historic mission.
Mubarak Rashed Al Mansoori, Governor of CBUAE, stated, "It is an important milestone in the UAE's history and it is essential to commemorate Hazzaa Al Mansoori and to recognise his immeasurable contribution to his country."
He added, "This commemorative edition marks our immense pride and solidifies the UAE's place in the global front of space exploration."
After spending more than a week in space, Hazzaa is scheduled to land on Earth around 3:00 pm on Thursday.