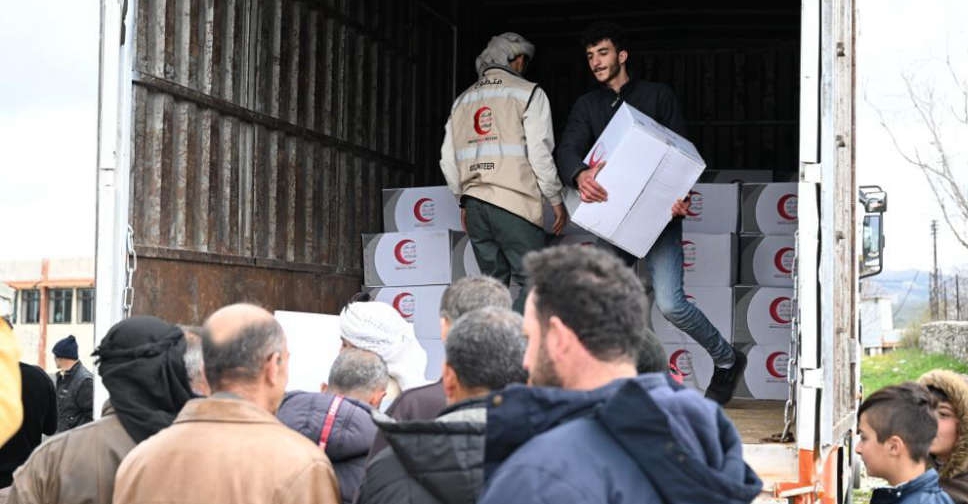 WAM
The UAE has started implementing its Ramadan aid campaigns in Syria that will benefit around 160,000 families affected by the recent earthquake, as well as people in other areas of the country.
On the first day of the holy month, the Emirates Red Crescent, in coordination with the Syrian Arab Red Crescent, distributed 5,000 food baskets and 75,000 Iftar meals.
They are also setting up Ramadan tents in five areas, preparing 10,000 packages of Eid clothes and arranging Zakat Al Fitr programme for 5,000 families.
The total aid, worth AED 3.17 million, is part of the UAE's Operation 'Gallant Knight 2' to support the quake-hit country.
In addition to the distribution of food parcels, the UAE has supported hospitals and set up temporary shelters for those affected by the earthquake.
Hammoud Abdullah Al Junaibi, Secretary-General of the ERC, said that a major part of its "Bridge of Goodness" campaign will focus on providing food to Syrian people during Ramadan.
He added that the ERC gradually plans to expand the scope of its Iftar, Zakat Al Fitr and Eid clothing programmes to cover the areas most affected by the earthquake, especially for those housed in camps and temporary shelters.