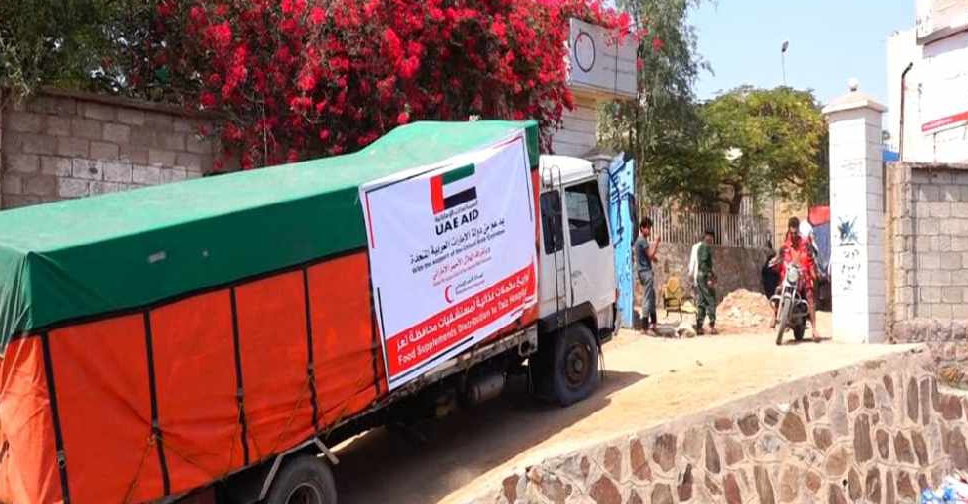 WAM
The UAE has provided 12 tonnes of food supplements to hospitals in the Yemeni Governorate of Taiz.
The supplements were delivered to the Public Health Office (PHO) as part of the Emirates' ongoing efforts to help Yemeni children and mothers suffering from severe malnutrition.
Dr. Ali Saeed, Deputy Director of the PHO in Al Muzzafar district of Taiz, said supplied will assist the hospitals to cater to mothers and children suffering from various health problems including malnutrition.