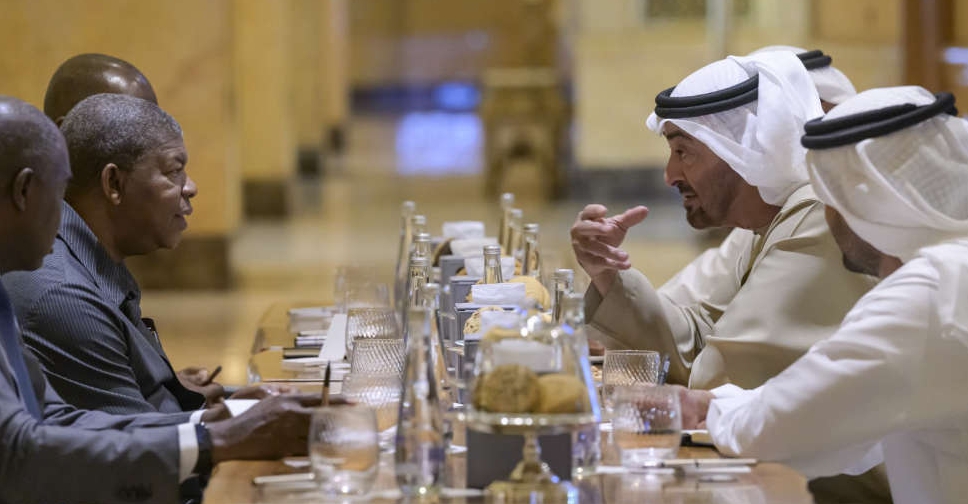 WAM
President His Highness Sheikh Mohamed bin Zayed Al Nahyan today received João Manuel Lourenço, President of the Republic of Angola, who is on a working visit to the UAE.
During the meeting, His Highness Sheikh Mohamed and the Angolan President discussed UAE-Angola relations and opportunities for further collaboration that would benefit both countries and their people, including in the areas of investment, trade, renewable energy and food security.
The UAE President and President Lourenço also exchanged views on several issues of mutual concern. They discussed COP28 – to be hosted by the UAE later this year – and the importance that both countries attach to sustainability, climate action and environmental protection.
The meeting was attended by Sheikh Mohammed bin Hamad bin Tahnoun Al Nahyan, Advisor for Special Affairs at the Ministry of the Presidential Court; Sheikh Shakhboot bin Nahyan bin Mubarak Al Nahyan, Minister of State; and the delegation accompanying the Angolan President.