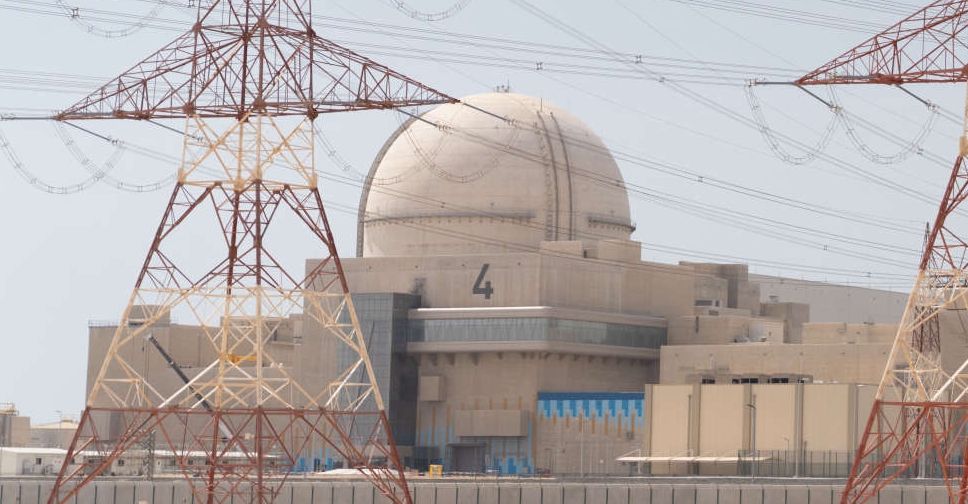 Supplied
The fourth and final unit of the Barakah Nuclear Energy Plant in Abu Dhabi has begun its operational readiness preparations.
The testing is to ensure the unit is ready to receive the Operating Licence from the UAE's Federal Authority for Nuclear Regulation (FANR).
The lessons learnt from the previous three units have been effectively applied to Unit 4, ensuring its swift and safe transition to operational readiness.
The news comes following commercial operations of Unit 3 earlier this year, which joined Units 1 and 2 in generating 30 TWh annually.
Once commercially operational, Unit 4 will raise the Barakah Plant's total clean electricity generation capacity to 5.6 GW, equivalent to 25 per cent of the UAE's needs, delivering more than 40 TWh of electricity per year.
The plant is already spearheading the rapid decarbonisation of the country's power sector - over the winter months it met up to 48 per cent of Abu Dhabi's electricity requirements.
"Barakah offers a clear success story as we head towards COP 28 in Dubai, where attendees will be looking for solutions to the climate crisis and are increasingly recognising the critical role proven nuclear energy technology will play," said Mohamed Ibrahim Al Hammadi, Managing Director, and Chief Executive Officer of the Emirates Nuclear Energy Corporation (ENEC).
"The success of the three commercially operational reactors reflects the dedication and skill of all our teams involved in the programme."
Unit 4 at the #BarakahPlant begins its operational readiness journey! Our teams will now commence the testing & preparation ready for the rigorous regulatory inspections required to receive the Operating License ahead of start-up in the coming months. Congratulations to our teams pic.twitter.com/Ocuvfsa5CP

— Emirates Nuclear (@ENEC_UAE) June 8, 2023