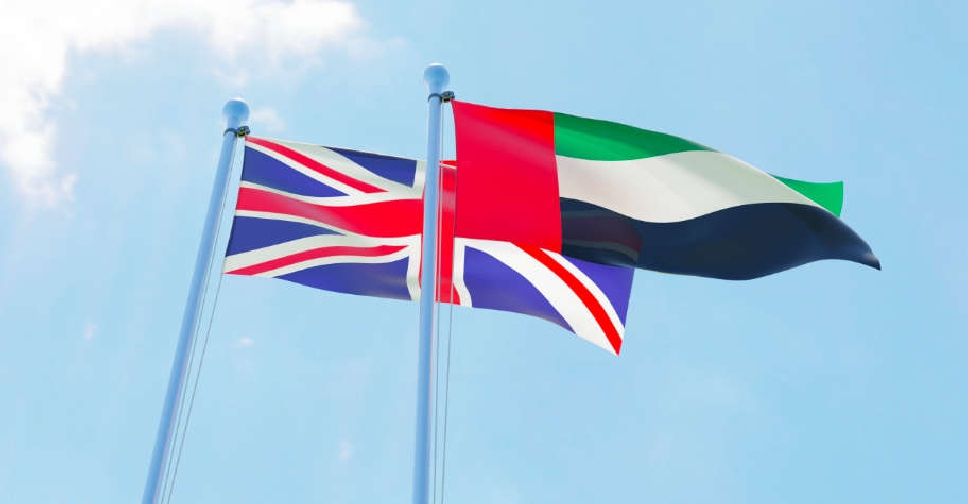 File Photo
More UAE officials are set to visit the United Kingdom this week to enhance cooperation in a number of vital fields.
The official visit will be led by Abdulla bin Touq Al Mari, the UAE's Minister of Economy, along with a delegation of federal and local government institutions and private companies.
The visit is expected to strengthen relations between the two countries in trade, investment, health care, renewable energy, food security, logistics, education and technology.
The officials are expected to meet with a number of UK ministers, senior government officials and representatives of the private sector to discuss ways to double the non-oil trade exchange between the two countries, and develop practical steps to increase investments in vital and future sectors and encourage entrepreneurs from both sides to take advantage of promising opportunities in markets of the two countries.
The UK is the third-largest European trading partner of the UAE in non-oil goods.
Non-oil trade between the two countries reached $8.1 billion in 2020, accounting for two per cent of the total non-oil foreign trade of the UAE with the world.
The state delegation includes representatives of nine government and private agencies, notably, the Ministry of Economy, the Abu Dhabi Department of Economic Development, the Dubai Investment Development Corporation, the Dubai Export Development Corporation, the Sharjah Investment and Development Authority (Shurooq), the Sharjah Foreign Direct Investment Office (Invest in Sharjah), the Sharjah Foreign Direct Investment Office (Invest in Sharjah), Abu Dhabi Investments, Masdar, and Dubai Ports.