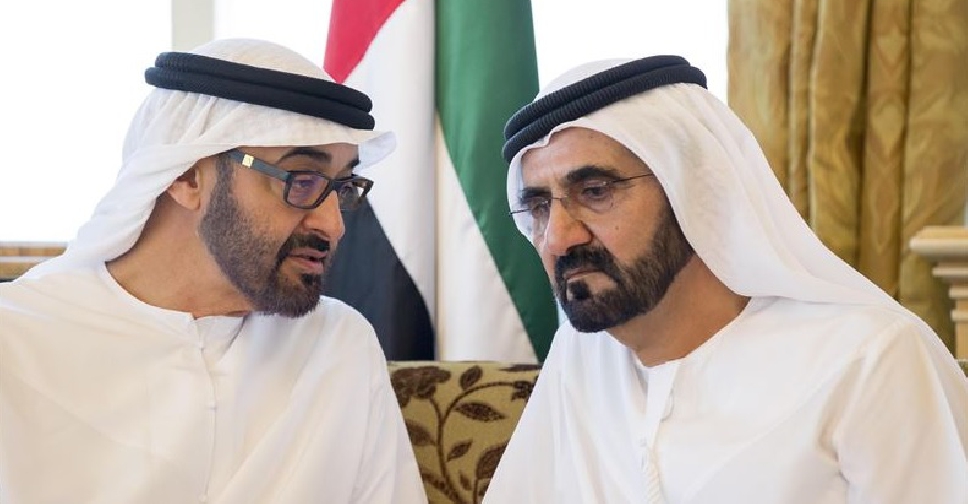 Dubai Media Office
Ruler of Dubai and Abu Dhabi Crown Prince exchanged views on national interest, and ways to improve the livelihood of Emiratis.
His Highness Sheikh Mohammed bin Rashid Al Maktoum, Vice President and Prime Minister of the UAE and Ruler of Dubai, and His Highness Sheikh Mohamed bin Zayed Al Nahyan, Crown Prince of Abu Dhabi and Deputy Supreme Commander of the UAE Armed Forces, reviewed sustainable development strategies, plans and best practices aimed at raising the UAE's role as a global player.
His Highness Sheikh Tahnoun bin Zayed Al Nahyan, National Security Advisor, also attended the meeting that discussed ways to further enhance the welfare of Emiratis and ensure their happiness.