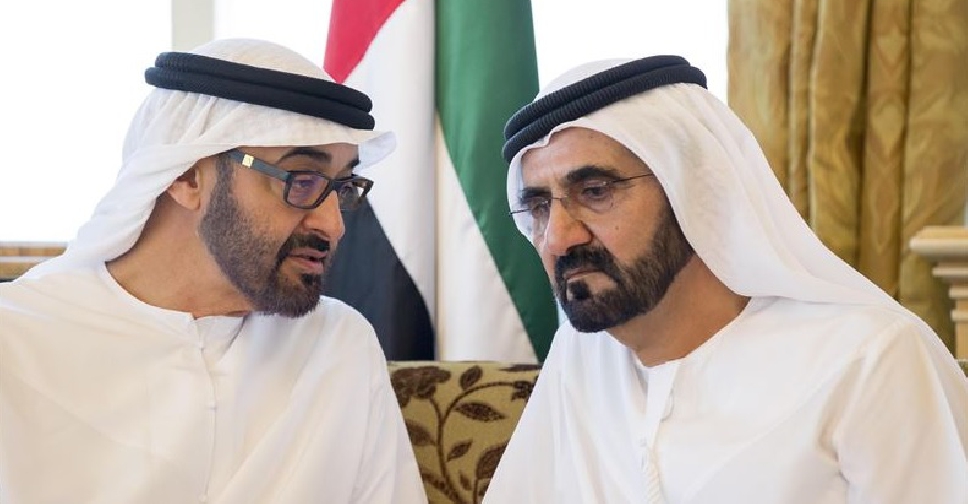 File Picture
The leaders of the UAE have marked the 50-day countdown to the country's Golden Jubilee celebrations on Wednesday with special social media messages.
Taking to his official Twitter handle, His Highness Sheikh Mohammed bin Rashid Al Maktoum, Vice President and Prime Minister of the UAE and Ruler of Dubai, highlighted how people remain united under the UAE flag.
"Fifty days, and the Emirates will complete fifty years as one state," Sheikh Mohammed wrote.
"Its emirates are united... Its hearts are united... Its people raise one flag and rule for one constitution and wrap around one president
"Fifty years to start our celebrations on December 2."
خمسين يوماً وتكمل الإمارات خمسين عاماً كدولة واحدة … إماراتها متحدة .. قلوبها متوحدة .. شعبها يرفع علم واحد ويحتكم لدستور واحد ويلتف حول رئيس واحد .. خمسين عاماً لتنطلق احتفالاتنا في الثاني من ديسمبر ٢٠٢١ بإذن الله ..

— HH Sheikh Mohammed (@HHShkMohd) October 13, 2021
His Highness Sheikh Mohamed bin Zayed Al Nahyan, Crown Prince of Abu Dhabi and Deputy Supreme Commander of the UAE Armed Forces, also took to Twitter to highlight the milestone.
"In fifty days, our beloved country will celebrate its 50th UAE National Day," His Highness wrote.
"We approach this historic milestone with pride in our country's achievements, gratitude to all contributors to the building of the nation, & shared optimism for the promising future that lies ahead of us."
In fifty days, our beloved country will celebrate its 50th UAE National Day. We approach this historic milestone with pride in our country's achievements, gratitude to all contributors to the building of the nation, & shared optimism for the promising future that lies ahead of us

— محمد بن زايد (@MohamedBinZayed) October 13, 2021