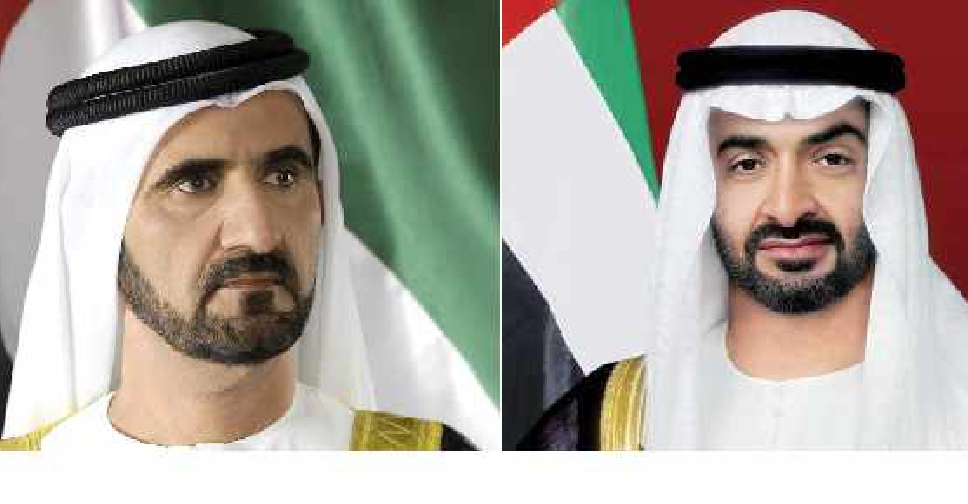 File Pic
On the occasion of the UAE's 49th National Day, the leaders of the seven emirates expressed their gratitude to those who planted the seeds of the union in a symbolic video.
Taking to Twitter, His Highness Sheikh Mohammed bin Rashid Al Maktoum, Vice President and Prime Minister of the UAE and Ruler of Dubai, congratulated the people and leaders of the UAE.
His Highness remembered the hard work put in by the Founding Fathers and the challenges they faced in establishing the UAE.
كل التهنئة لشعب الإمارات ولإخواني حكام الإمارات بمناسبة عيدنا الوطني ال٤٩ .. نستذكر زايد وراشد وإخوانهم في هذا اليوم.. نستذكر تحديات التكوين والتأسيس .. نستذكر تضحيات الرجال والنساء الأوفياء .. نستذكر كل ذلك ونواصل العمل لبناء مستقبل أجمل وأعظم لبلادنا ..حفظ الله الإمارات وأهلها pic.twitter.com/WTmpOCo8ib

— HH Sheikh Mohammed (@HHShkMohd) December 2, 2020
His Highness Sheikh Mohamed bin Zayed Al Nahyan, Crown Prince of Abu Dhabi and Deputy Supreme Commander of the UAE Armed Forces, also took to social media to honour his forefathers and pledged to take the country forward into an "ever brighter future".
On the 49th National Day of the UAE, we remain grateful to those who planted the seeds of our union. We are proud of what we have achieved so far, and we will honor our forefathers by continuing to take the country forward into an ever brighter future. pic.twitter.com/AXa9uBaASZ

— محمد بن زايد (@MohamedBinZayed) December 2, 2020