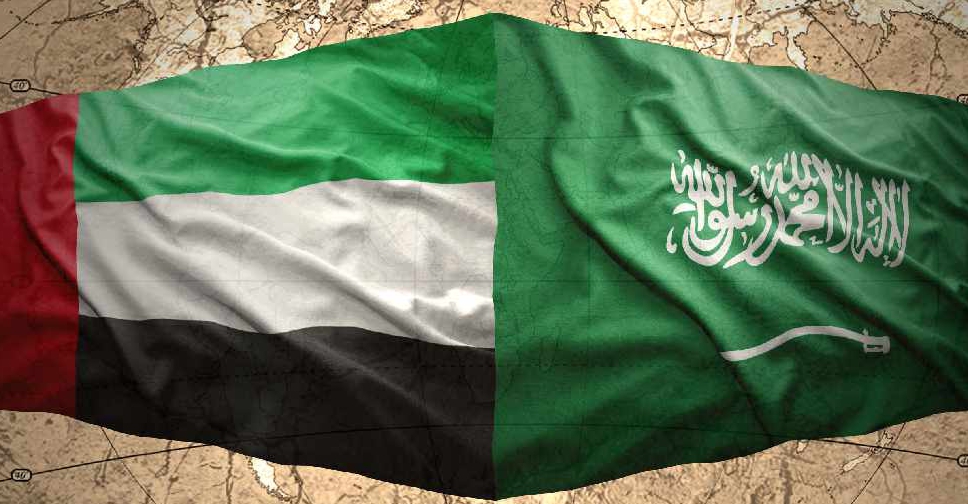 123RF
The UAE's leaders have sent their warm wishes to Saudi Arabia to mark the Kingdom's 89th National Day.
His Highness Sheikh Mohammed bin Rashid Al Maktoum, Vice President and Prime Minister of the UAE and Ruler of Dubai, has shared a video on social media, charting the strong bond between the two countries.
نبارك للشعب السعودي يومهم الوطني المجيد ... نبارك لهم انجازات تتسارع ... وقيادة تبادر .. وكفاءات تتسابق نحو العلياء .. ونبارك للملك وولي عهده شعب التف حولهم .. وجموع بايعتهم.. ومليار ونصف المليار مسلم تقدر خدمتهم لقبلتهم ... pic.twitter.com/FlcAvP2nq4

— HH Sheikh Mohammed (@HHShkMohd) September 22, 2019
In a post on Twitter, His Highness Sheikh Mohamed bin Zayed Al Nahyan, Crown Prince of Abu Dhabi and Deputy Supreme Commander of the UAE Armed Forces, highlighted the deep-rooted relations between the nations and their shared vision for the future.
تهانينا الخالصة لخادم الحرمين الشريفين الملك سلمان بن عبدالعزيز والشعب السعودي الشقيق باليوم الوطني 89.. يومكم هو يومنا.. وفرحكم فرحنا، وإنجازاتكم فخر لنا..يجمعنا رباط وثيق لا تنفك عراه من الأخوة والمحبة والمصير المشترك ..حفظ الله المملكة وأدام عزها ومنعتها. pic.twitter.com/uchtcJGKYe

— محمد بن زايد (@MohamedBinZayed) September 22, 2019
Their Highnesses Supreme Council Members and Rulers of the Emirates: His Highness Dr. Sheikh Sultan bin Muhammad Al Qasimi of Sharjah; His Highness Sheikh Humaid bin Rashid Al Nuaimi of Ajman; His Highness Sheikh Saud bin Saqr Al Qasimi of Ras Al Khaimah; His Highness Sheikh Hamad bin Mohammed Al Sharqi of Fujairah; His Highness Sheikh Saud bin Rashid Al Mu'alla of Umm Al Quwain; have also sent congratulatory messages to the Kingdom.