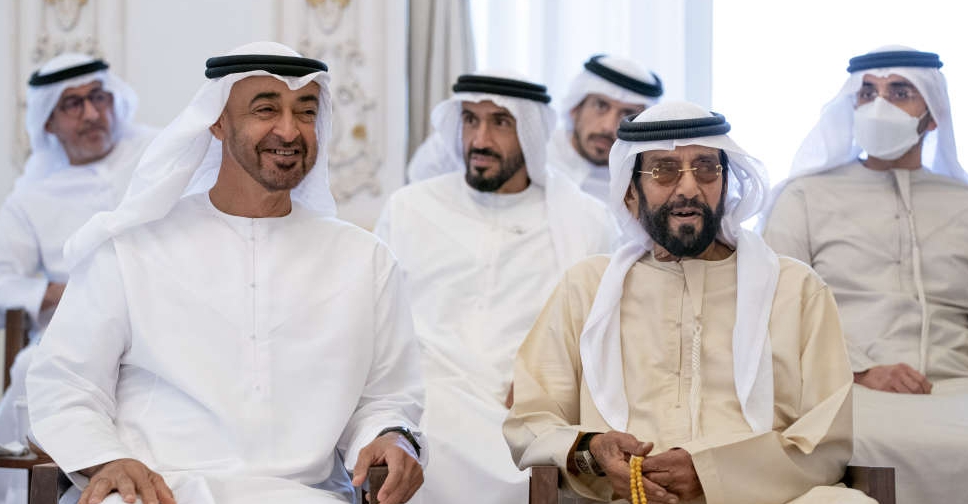 WAM
His Highness Sheikh Mohamed bin Zayed Al Nahyan, Crown Prince of Abu Dhabi and Deputy Supreme Commander of the UAE Armed Forces, has reiterated the UAE's success in handling the COVID-19 pandemic.
During an in-person majlis at Qasr Al Watan, Sheikh Mohamed said the country has learnt valuable lessons from the pandemic and added that life is gradually returning to normal.
He urged people not to let their guard down and highlighted the importance of continuing compliance with all precautionary measures.
"Today is a blessed day as we see you all here. I want to reiterate that life has started to go back to normalcy in the UAE, be it at work, educational facilities, or while practising our daily habits and activities, with taking precautionary measures into consideration and applying some behaviour changes in our daily lives," said His Highness.
His Highness offered his condolences to everyone who lost a loved one due to the coronavirus, saying, "2020 was a tough year with many challenges. However, the UAE was able to be at the forefront of countries that managed to overcome the crisis, at a time other countries were facing a lot of difficulties."
Sheikh Mohamed concluded his speech by thanking God, and said, "We have overcome the crisis with ease and grace... and we have learned a lot of lessons."
He also thanked the field and medical teams for their efforts and lauded the response and contributions of all segments of the society in easing the impact of the pandemic.
#MohamedbinZayed: We overcame the #COVID19 crisis and learnt many lessons from the experience. As life in the #UAE begins to return to normal, we thank God #WamNews pic.twitter.com/eQm1sRrGWR

— WAM English (@WAMNEWS_ENG) October 6, 2021