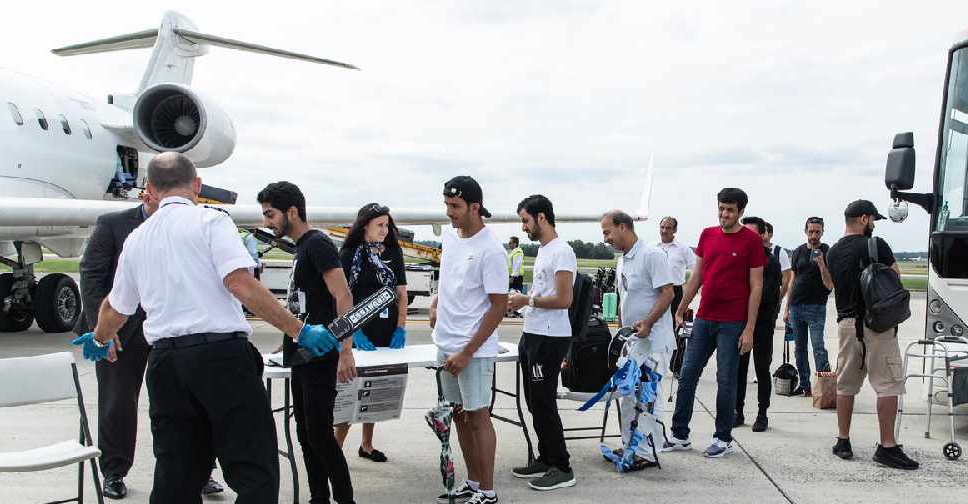 Twitter / @UAEEmbassyUS
Tourists and US residents from the UAE who were evacuated from Florida last week because of Hurricane Dorian have been flown back to the US state.
Last week, the UAE embassy in the US evacuated more than 70 people from the Emirates and other GCC countries to Washington over fears that the storm would crash into Florida.
They've now been flown back to Orlando after it changed course towards North and South Carolina following its destruction of the Bahamas.
Hurricane Dorian is currently heading towards the east coast of Canada with wind speeds of up to 160 kmph.
The Embassy team arranged for evacuees to return to #Florida. Earlier this week, UAE Nationals, a number of GCC nationals and a UAE resident of Indian origin were evacuated to #WashingtonDC ahead of #hurricanedorian scheduled to hit landfall. pic.twitter.com/2GljxZD9uZ

— UAE Embassy US (@UAEEmbassyUS) September 7, 2019