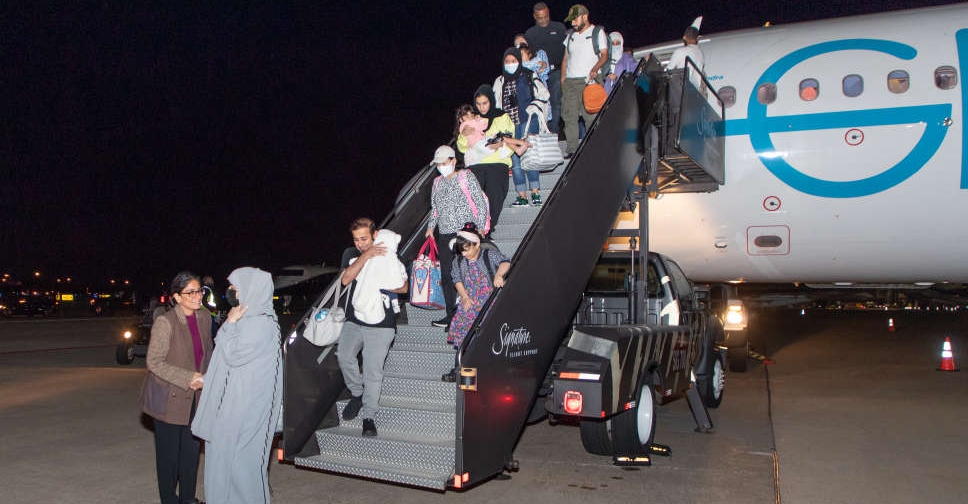 AFP
UAE nationals in Florida have been transported to Washington DC after Tropical Storm turned into a powerful hurricane threatening the US coast.
The UAE Embassy in Washington DC said the evacuation plan transported 141 Emiratis out of Florida.
Due to the difficulty of finding commercial flights to Washington DC, the Embassy's Emergency and Crisis Committee also chartered flights for the evacuation of some UAE nationals.
As per UAE Leadership's directives, and supervision of HE Ambassador Yousef Al Otaiba, the UAE Embassy in Washington, DC evacuated Emiratis from Florida to the US capitol to ensure their safety from Hurricane Ian. (1) pic.twitter.com/Jf9HACi0Ge

— UAE Embassy US (@UAEEmbassyUS) September 29, 2022
The Embassy also called on UAE citizens in Florida to exercise caution as Hurricane Ian approaches and to follow safety instructions issued by the local authorities, and contact the Embassy in case of emergency at 0012024315530.
The UAE Embassy in Washington calls on UAE citizens in Florida to exercise caution as Hurricane Ian approaches.

Please follow the safety instructions issued by the local authorities, and contact the Embassy in case of emergency at 0012024315530.@MoFAICUAE

— UAE Embassy US (@UAEEmbassyUS) September 27, 2022