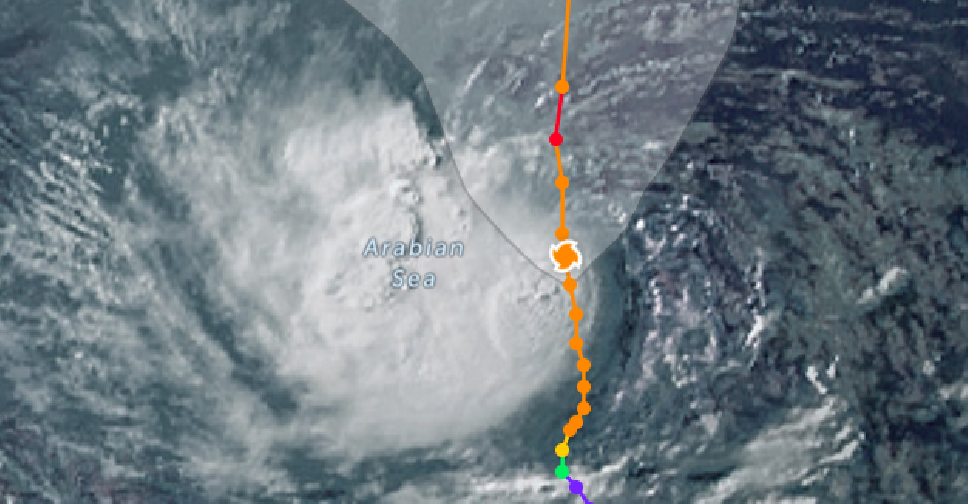 Zoom Earth
The National Emergency Crisis and Disaster Management Authority (NCEMA) has confirmed its readiness to deal with possible tropical conditions in the UAE due to cyclone 'Biparjoy'.
The preparedness of the authorities were assessed during a meeting of the Joint Assessment Team, which also includes the Ministry of Interior, Ministry of Defence, Ministry of Energy and Infrastructure, and the National Centre of Meteorology (NCM).
The authorities earlier said the UAE was unlikely to be affected by the tropical conditions forming in the Arabian Sea, but proactive measures are in place to handle any unstable conditions.
They also called on the public not to spread rumours and to rely only on information from official sources.
نحو جاهزية وطنية مشتركة، وبهدف حماية الأرواح والممتلكات، تؤكد الهيئة الوطنية لإدارة #الطوارئ_والأزمات والكوارث الجاهزية للتعامل الحالة المدارية من خلال اجتماع لفريق التقييم المشترك مع كل من وزارة الداخلية، وزارة الدفاع، المركز الوطني للأرصاد، ووزارة الطاقة والبنية التحتية. pic.twitter.com/X3E3XX99y9

— NCEMA UAE (@NCEMAUAE) June 8, 2023
آخر مستجدات #الحالة_المدارية #بيبرجوي في #بحر_العرب#المركز_الوطني_للأرصاد #حالة_مدارية #إعصار Tropical system #BPORJOY in the #Arabian_Sea #National_Center_of_meteorology pic.twitter.com/535WhrcpBI

— المركز الوطني للأرصاد (@ncmuae) June 8, 2023
آخر مستجدات #الحالة_المدارية #بيبرجوي في #بحر_العرب#المركز_الوطني_للأرصاد #حالة_مدارية #إعصار Tropical system #BPORJOY in the #Arabian_Sea #National_Center_of_meteorology pic.twitter.com/535WhrcpBI

— المركز الوطني للأرصاد (@ncmuae) June 8, 2023