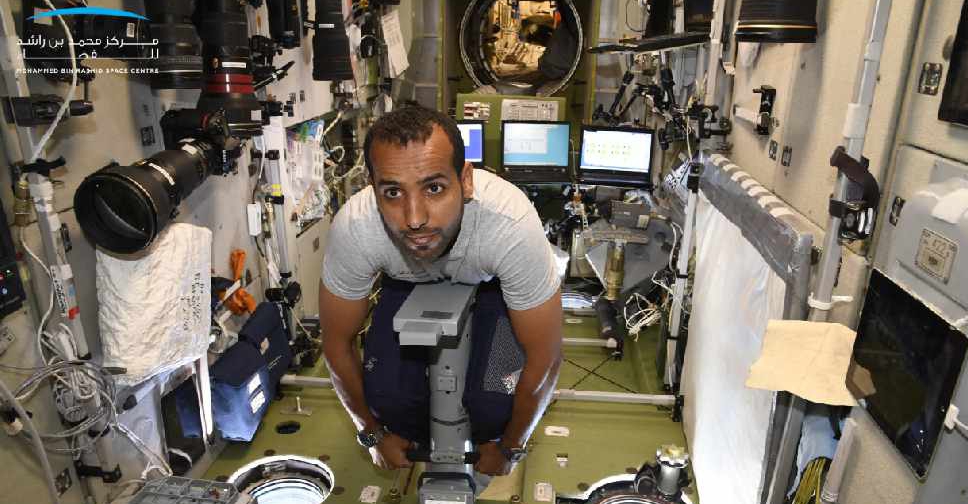 WAM
Hazzaa Al Mansoori has been busy on the International Space Station (ISS), conducting a series of experiments related to how the human body reacts in space.
The UAE's first astronaut has been pictured calculating his own body mass index as he studies the impact of microgravity on bone density.
This experiment on Osteology is conducted in cooperation with the Russian Space Agency Roscosmos, with Hazzaa teaming up with Russian cosmonaut Oleg Skripochka.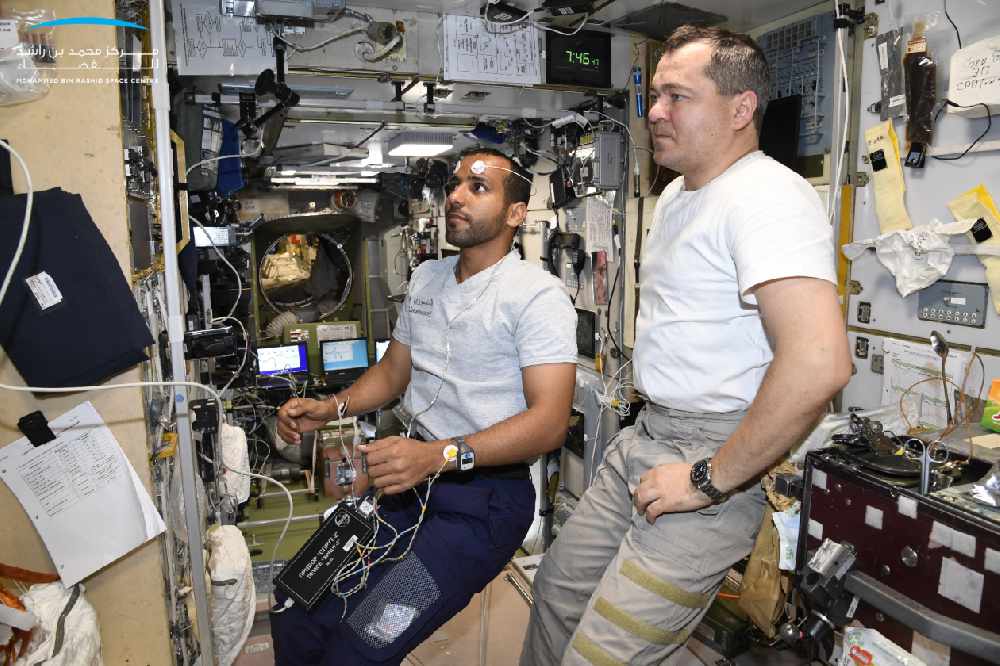 The 35-year-old Emirati astronaut has been regularly briefing the team at the Mohammed bin Rashid Space Centre (MBRSC) in Dubai and Russia's Mission Control Centre about his scientific experiments and daily routine.