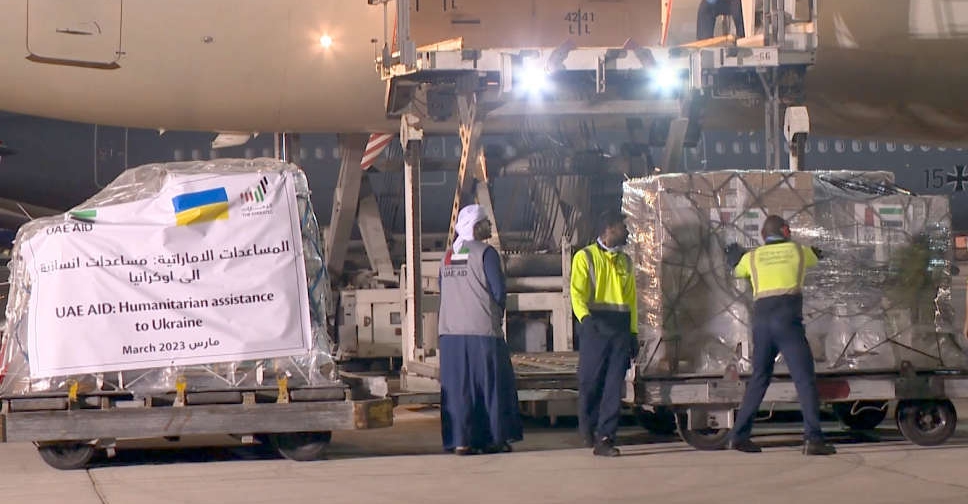 WAM
The UAE has dispatched an aircraft carrying 14 tonnes of aid to help the people of Ukraine cope with the harsh winter conditions.
The shipment, which includes blankets, personal care supplies, and LED bulbs will first be airlifted to the Polish capital Warsaw and then sent to Ukraine.
These supplies are part of the UAE's ongoing humanitarian assistance aimed at easing the suffering of Ukrainians affected by the conflict.
In October 2022, the UAE pledged $100 million to support Ukrainian civilians. It also established an air bridge that sent 11 planes carrying nearly 550 tonnes of relief supplies, including two aircraft from the International Humanitarian City in Dubai, with food and medical items.
Moreover, 2,520 generators and six ambulances have been delivered to assist Ukrainian refugees in neighbouring countries such as Poland, Moldova, and Bulgaria.