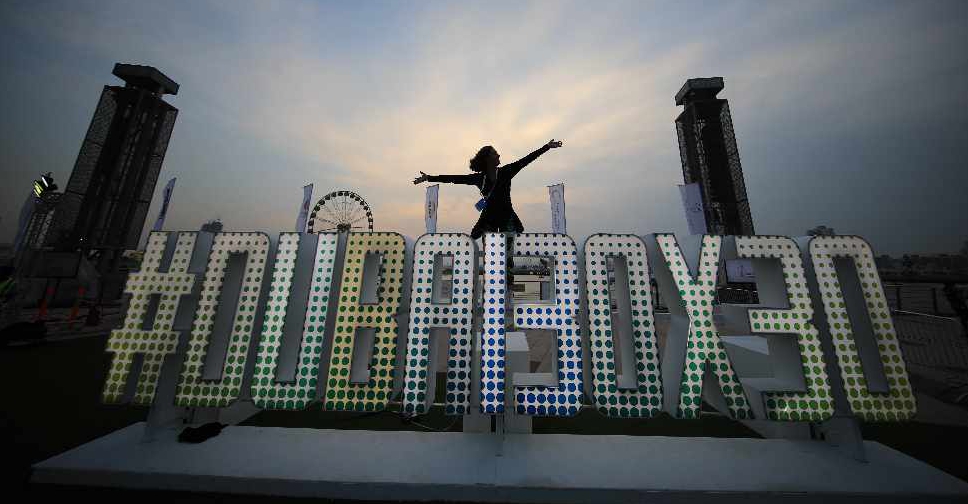 Supplied
Get ready to break a sweat and keep moving as the Dubai Fitness Challenge (DFC) has kicked off with a month-long calendar of exciting events.
The third edition of the annual movement looks bigger and better with a wide range of activities for people of all ages and abilities.
We can look forward to two large-scale fitness villages, 10 community hubs, as well as more than 40 events and over 5,000 classes across the city.
Getting fit or fitter has never been so easy as this all-inclusive movement launched in 2017 by His Highness Sheikh Hamdan bin Mohammed bin Rashid Al Maktoum, Crown Prince of Dubai and Chairman of Dubai Executive Council, promises to bring health, wellness and active life to all its people.
A spectacular opening weekend has been lined up for the DFC with a fireworks display at 7:45 pm at Festival City Mall Fitness Village, followed by another one at 8:00 pm at the Kite Beach Fitness Village.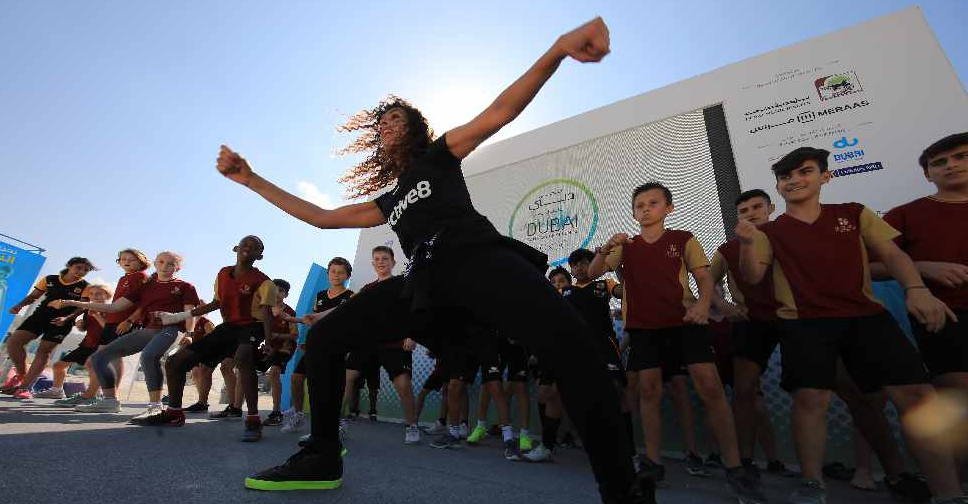 What's New This Year
'Find Your 30', a new virtual platform on the DFC website provides a multitude of freely accessible content in easy-to-digest formats including articles, videos, vlogs, podcasts and daily challenges, amongst others.
Serving as a convenient point of entry for anyone looking to start or enhance their fitness journey in a more personalised manner, the 'Find Your 30' platform will be updated and remain online beyond DFC for all participants and registered subscribers.
Another new addition to 2019 Dubai Fitness Challenge is 'City is a Gym' – a personal training buddy that takes Dubai's commitment to fitness to a whole new level, manifesting as a virtual map that highlights 30 free workout zones at different venues across the city.
Each location has a bright locator that houses a special QRcode, which upon scanning, takes participants to a 30-minute video unique to that location. Participants can screenshot the workout and join others from across the city as they complete their 30 minutes of exercise. For more information, visit cityisagym.com
Community-focused Fitness
To ensure more people have access to a variety of workouts within close proximity, Dubai Fitness Challenge is introducing 10 Fitness Hubs across communities this year. These hubs are set to provide participants with the chance to experience a whole host of free-to-attend activities.
A list of confirmed Fitness Hubs and dates are as below: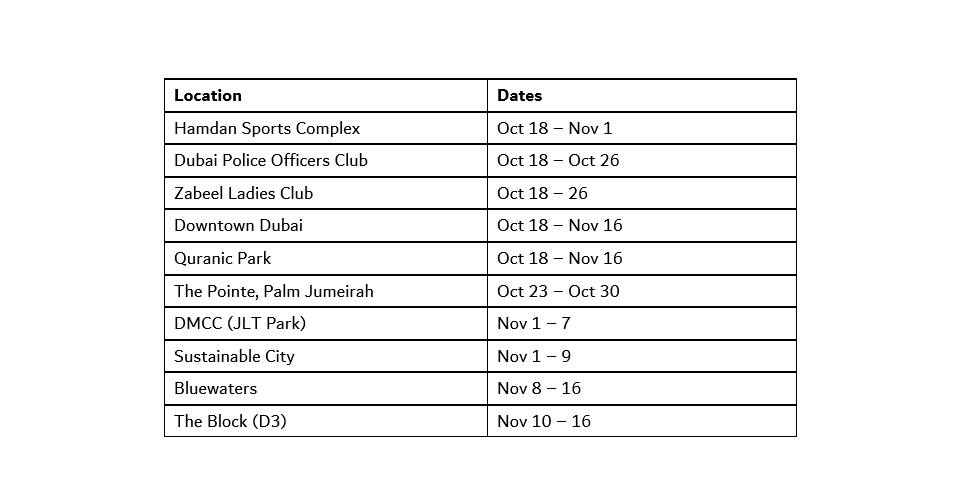 Other citywide events taking place during the first week of Dubai Fitness Challenge include the below, with more to be announced soon.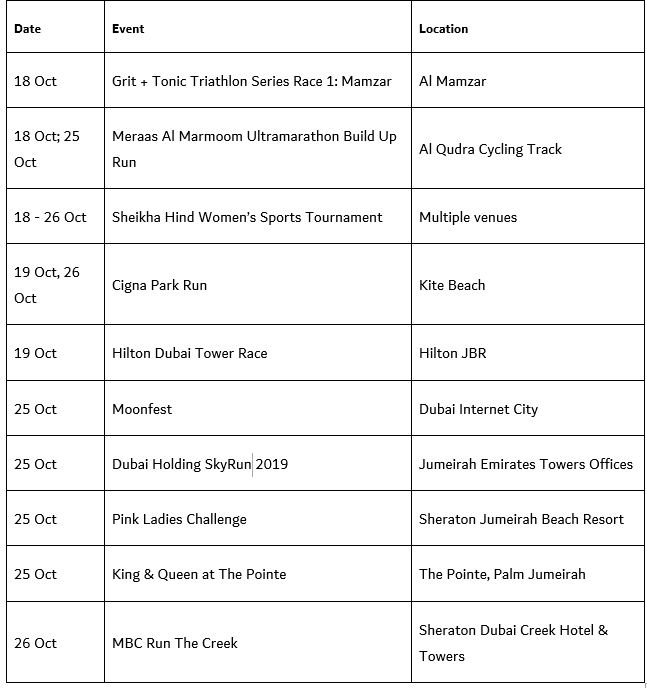 Participants can set personal goals and track their progress on the free Dubai Fitness App, and share their achievements on social media using the hashtag #Dubai30x30.
The third edition of DFC runs from October 18 to November 16.