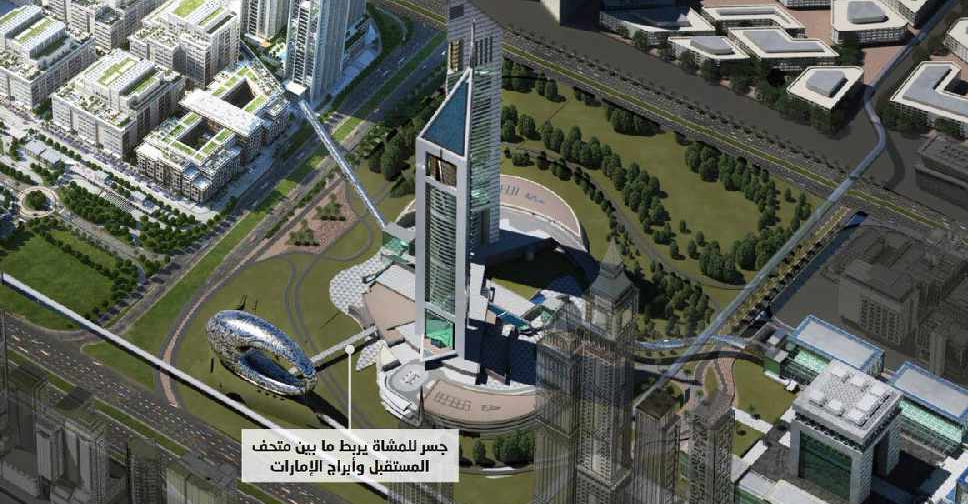 @DXBMediaOffice/ Twitter
A 'Dubai Future District' will soon take shape in the emirate.
It will connect DIFC, Emirates Towers and Dubai World Trade Centre by a bridge, making it the region's largest district dedicated to future economic developments.
A AED 1 billion fund has also been launched to support companies that will be operating out of the hub.
The latest initiatives have been announced by the Dubai Council, chaired by His Highness Sheikh Mohammed bin Rashid Al Maktoum, Vice President and Prime Minister of the UAE and Ruler of Dubai.
Dubai Future District will connect DIFC, Emirates Towers & Dubai World Trade Centre, making it the Middle East's biggest future economy-focused district. It will include a future economy research centre, incubators &accelerators and an innovative space for future economy pioneers pic.twitter.com/mk78Jf1OTi

— HH Sheikh Mohammed (@HHShkMohd) January 14, 2020
The Council has also announced a new AED 2 trillion target for the volume of Dubai's non-oil foreign trade by 2025.
Sultan bin Sulayem, group chairman and chief executive of DP World, has been tasked with overseeing this goal.
The plan will be supported by establishing 50 government offices around the world to promote the emirate's trade, tourism and investment offerings.
We also gave direction to enhance Dubai's international presence, through establishing 50 offices across 5 continents to promote Dubai's commercial, tourist & investment opportunities, while boosting our commodities, cultural & creative exports & our human talent. pic.twitter.com/1tQx3lvNmh

— HH Sheikh Mohammed (@HHShkMohd) January 14, 2020
Other economy-related announcements include special five-year residency visas for future entrepreneurs and reduced housing prices that will allow entrepreneurs to rent units in District 2071 at less than AED 3,000 per month.
Future entrepreneurs will also be provided flexible workspaces, legal services as well as licences for innovative projects.
The Dubai Council's work will dramatically increase in the coming months. 2020 will be a year of significant change & real transformation on our journey over the next decade. My message to the strong-willed among us is: prepare yourself for a new era full of possibility. pic.twitter.com/A9OGUTd1Jc

— HH Sheikh Mohammed (@HHShkMohd) January 14, 2020