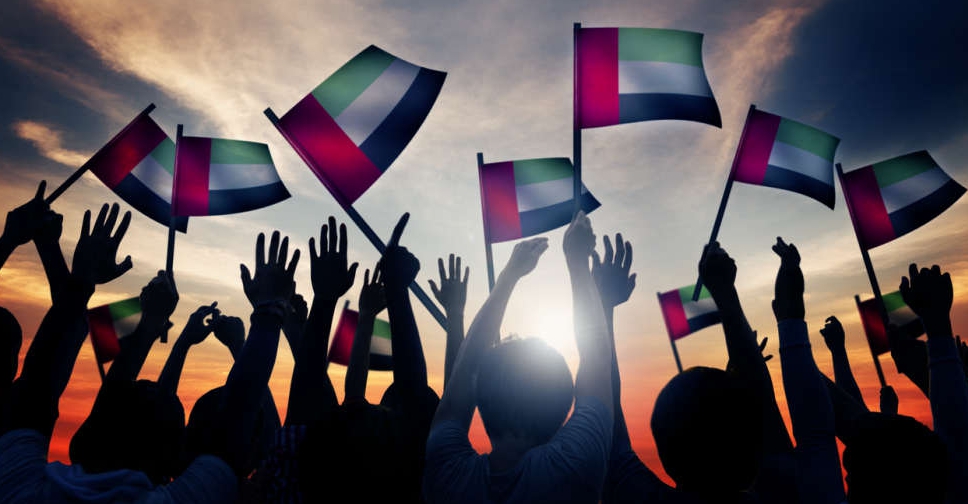 iStock
His Highness Sheikh Mohammed bin Rashid Al Maktoum, Vice President and Prime Minister of the UAE and Ruler of Dubai, has called on citizens, ministries and organisations to mark November 3 as Flag Day.
Taking to his official Twitter handle, the Dubai ruler added that the day attains more significance as the country marks its 50th National Day this year.
"The symbol of the state, sovereignty and unity of the past 50 years will remain with us for the next 50 to establish belonging, loyalty and love for the soil of the Emirates," Sheikh Mohammed wrote, adding that entities must raise the flag at 11:00 am on the day.
الإخوة والأخوات ستحتفل دولة الإمارات بيوم علمها في عامها الخمسين في الثالث من نوفمبر القادم..سنرفعه على وزاراتنا ومؤسساتنا بشكل موحد الساعة الحادية عشرة صباحاً .. رمز الدولة والسيادة والوحدة للخمسين الماضية سيبقى معنا للخمسين القادمة ليرسخ الانتماء والولاء والمحبة لتراب الإمارات

— HH Sheikh Mohammed (@HHShkMohd) October 26, 2021
Launched in 2013, the UAE Flag Day also commemorates the accession of His Highness Sheikh Khalifa bin Zayed Al Nahyan as President of the nation.