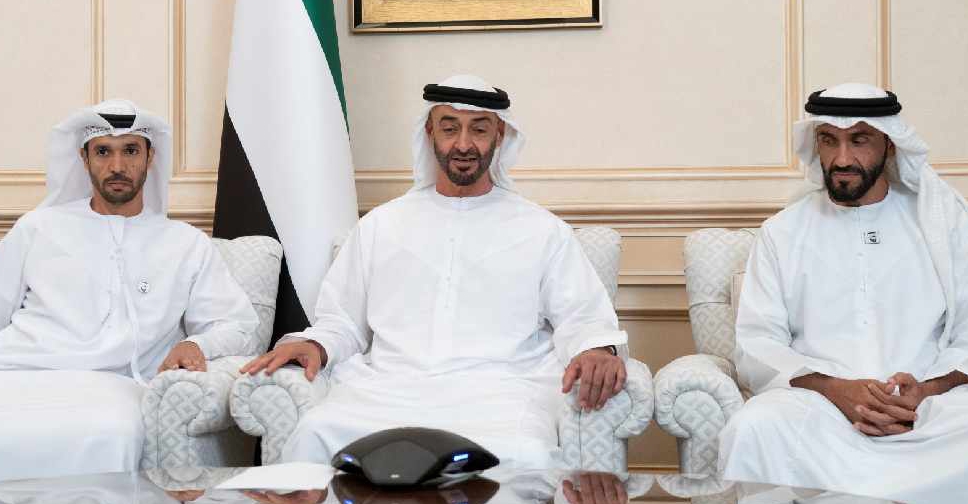 WAM
The Abu Dhabi Crown Prince has wished the first Emirati astronauts ahead of their historic mission to the International Space Station (ISS).
Hazza Al Mansoori and his back-up Sultan Al Neyadi spoke to His Highness Sheikh Mohamed bin Zayed Al Nahyan, Crown Prince of Abu Dhabi and Deputy Supreme Commander of the UAE Armed Forces, over the phone a day before the lift-off from Kazakhstan.
Sheikh Mohamed said both the astronauts represent every Emirati and that the nation is lucky to have cadres like them.
For their part, Al Mansoori and Al Neyadi expressed sincere thanks to the UAE's leadership for their unswerving support.
"We are all proud of being representatives of our homeland on the International Space Station (ISS) and raising the UAE flag onboard," they said.
Al Mansoori and two other astronauts, one from Russia and the other from the USA, will be launched on-board a Soyuz rocket from the Baikonur Cosmodrome Space Center in Kazakhstan at 5:56 pm (UAE time) on Wednesday.