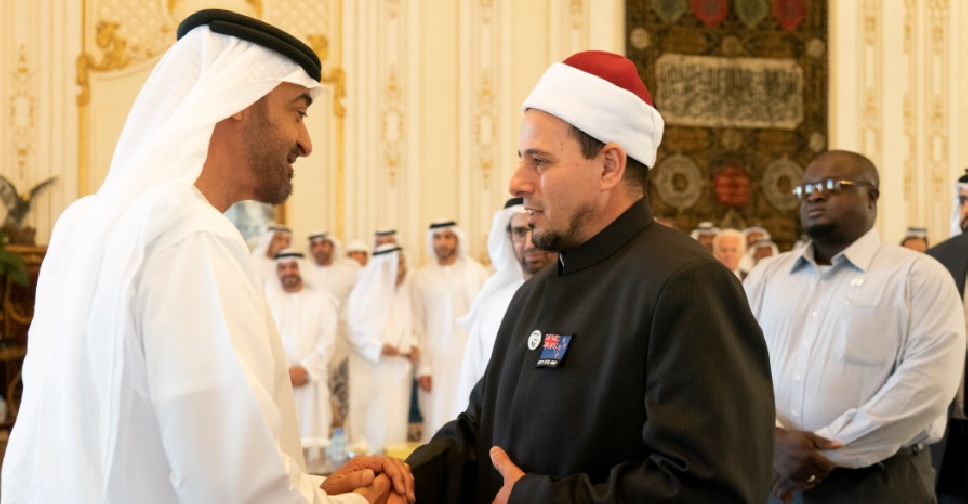 WAM
His Highness Sheikh Mohamed bin Zayed Al Nahyan, Crown Prince of Abu Dhabi and Deputy Supreme Commander of the UAE Armed Forces, has met the imams of the Christchurch mosques, where 50 people were killed in a terror attack last month.
During the meeting in Abu Dhabi, Sheikh Mohamed praised the way the crisis was handled by the New Zealand government and thanked the country's people for their support and solidarity.
He also reiterated the UAE's emphasis on promoting tolerance and building relations between different religions and cultures.
Sheikh Gamal Fouda Imam of Al Noor mosque and Sheikh Alabi Lateef Imam of Linwood mosque later visited Wahat Al Karama in Abu Dhabi and expressed their respect and appreciation to this important edifice which symbolises bravery and heroism of UAE heroes.