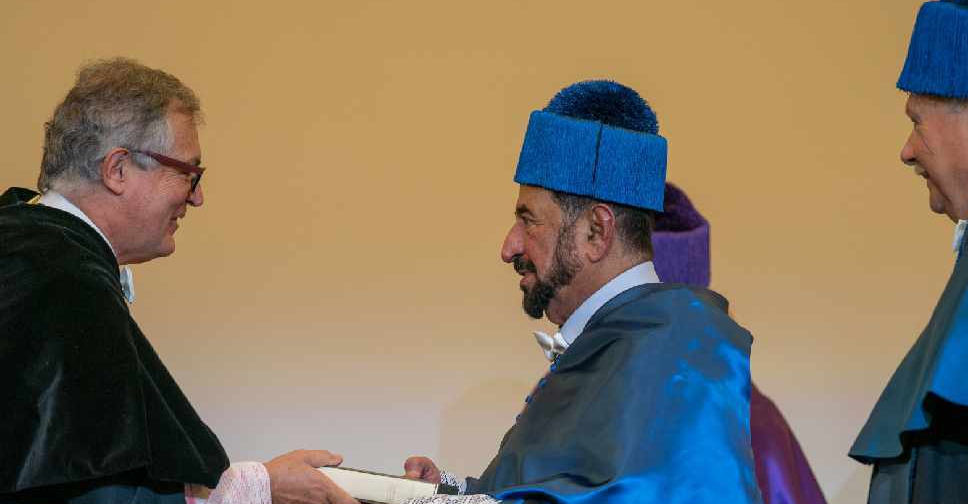 Sharjah's Ruler has received an honorary doctorate from a prestigious university in Spain.
His Highness Sheikh Dr. Sultan bin Muhammad Al Qasimi, Member of the Supreme Council and Ruler of Sharjah, was honored by the Autonomous University of Madrid for his efforts in promoting culture and arts around the world.
He delivered an inspiring acceptance speech at the honouring ceremony held by the university in the presence of the university's rector, deans as well as academics and political figures.
After the speech, the rector presented Sheikh Dr. Sultan with a Cowl, which is a symbol of the knowledge and wisdom.
He was also given a ring which represents brotherhood with the university's faculty members, and white gloves which stand for scientific status, integrity and dignity.