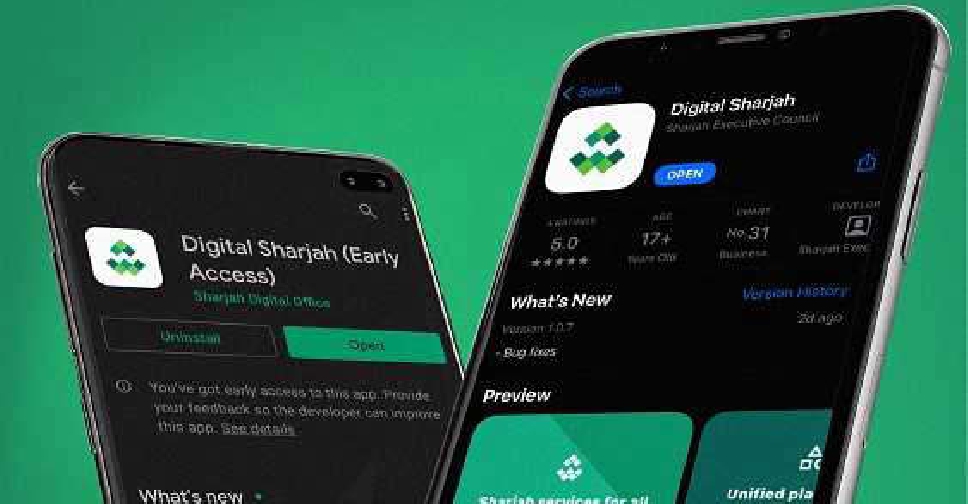 WAM
Sharjah has launched a mobile application that integrates a host of public services into one, enabling 24|7 access to book taxis and pay parking fees and fines.
Called 'Digital Sharjah', the app can be downloaded for free from both the Google Play Store and the Apple App Store. It is also accessible via a web browser, and the service can be used round the clock.
This includes access to a host of public services including the payment of utility and phone bills, the payment of parking fees, renewal of trade licences, and request a range of social support services such as social aid and home care.
The service currently offers 41 services across 7 broad categories including business, transportation, utilities, social services, general, real estate, and security.
Essentially, 'Digital Sharjah' aims to build an integrated government infrastructure that enables the transformation of the Sharjah Government's traditional services and operations onto a digital platform.
This platform will serve as a central database that supports follow-up, research and studies aimed at furthering development and progress.
The initiative was launched on Wednesday by the Sharjah Digital Office (SDO) under the directives of His Highness Sheikh Sultan bin Mohammed bin Sultan Al Qasimi, Crown Prince, Deputy Ruler of Sharjah.
In a statement, SDO said that the application was designed to keep "continually improving the quality of life of citizens, residents and current and aspiring business owners in Sharjah and the UAE, while also boosting ease of access for visitors and tourists coming into the emirate from all over the world".
More services will be added in the forthcoming phases.