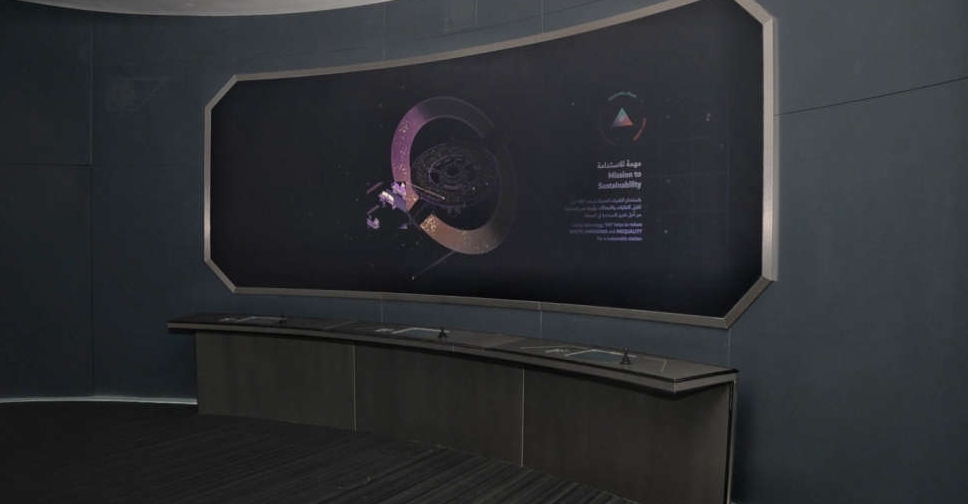 The Museum of the Future's newest showcase, the OSS Hope Simulator from SAP, was unveiled today, providing an immersive experience where visitors can see how today's technologies could be leveraged to sustain a future space station.
The launch was part of the SAP NOW event held at the museum, which explored the future of innovation, sustainability and digital transformation.
The new exhibit is the result of a strategic partnership announced between the Museum of the Future and SAP in the past year.
The OSS Hope Simulator from SAP is situated on the 'Tomorrow Today' floor of the museum, a dedicated space featuring near-future technologies that have the power to transform and change the way we live.
The simulator presents visitors with various scenarios that will have an impact on the Orbital Space Station (OSS) Hope, a space structure redirecting solar energy to power earth by 2071, as conceptualised by the museum.
The space station is constantly working towards maximizing its resources and, therefore, it is crucial to sustainably balance energy, materials, and opportunities for all the inhabitants, and for the station itself.
Guided by an AI assistant, visitors playing on one of the three available gaming stations encounter challenges that use existing SAP technologies and solutions to reduce emissions, waste, and inequalities to zero and thereby make OSS Hope an even more sustainable vision.
As part of the installation, the simulator includes a 'Wall of Knowledge' that explains how the various solutions and technologies used by SAP operate. Once players have chosen from the various courses of action presented in the simulated challenges, they can view SAP's global use cases to find out about current applications of that specific solution. There are a total of eight solutions used in the SAP simulation including blockchain, advanced analytics, artificial intelligence, hyper-automation, and digital twins.
Majed Al Mansoori, Deputy Executive Director at MOTF, said, the museum "aims to design innovative experiences and solutions that support the progression of societies in line with the vision that humanity is at the heart of future aspirations, and that pioneering technology plays an essential role in creating new opportunities that guarantee a better future for generations to come".
Sergio Maccotta, Senior Vice President, SAP Middle East Africa South, highlighted how "the OSS Hope Simulator provides us with the opportunity to directly engage with individuals of all ages to showcase how innovation can enable a more sustainable and brighter future".