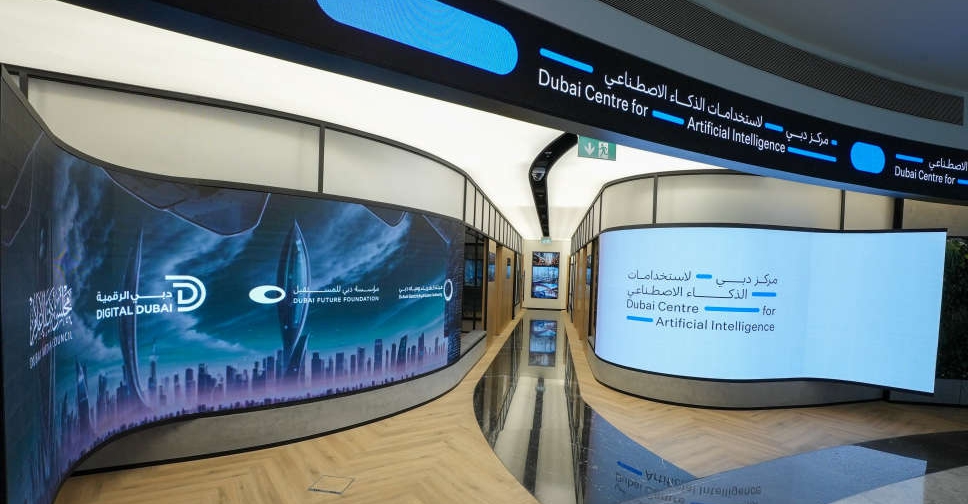 @DXBMediaOffice/ Twitter
A dedicated centre for Artificial Intelligence has been launched in Dubai to assist government entities in deploying future technologies across key sectors.
His Highness Sheikh Hamdan bin Mohammed bin Rashid Al Maktoum, Crown Prince of Dubai and Chairman of The Executive Council of Dubai announced the launch of the Dubai Centre for Artificial Intelligence (DCAI) at Emirates Towers, AREA 2071.
The new entity aims to train 1,000 employees from over 30 government entities on the uses of generative artificial intelligence.
It will also help launch dozens of pilot projects and improve government services, as well as increase productivity of employees and support over 20 local and global advanced technology startups.
"Dubai's government will be the best in the world in deploying artificial intelligence (AI) within its various entities. This new Centre is the first step in achieving this goal and developing future services to keep pace with rapid technological advancements," said Sheikh Hamdan.
He encouraged employees across all Dubai government entities to apply generative AI tools to enhance productivity and optimise services.
.@HamdanMohammed launches the 'Dubai Centre for Artificial Intelligence' to accelerate efforts to deploy AI to create exceptional government services; directs the formation of task forces at all Dubai government entities to develop AI-driven applications. pic.twitter.com/DS21BlU5A2

— Dubai Media Office (@DXBMediaOffice) June 8, 2023
The Dubai Future Foundation, Dubai Electricity and Water Authority, Dubai Media Council and Dubai Digital Authority will oversee the implementation of the Dubai Centre for AI's goals and outcomes in cooperation with relevant authorities, with a focus on developing legislation related to AI applications, attracting top global technological solutions and developing national talent.
The establishment of the Centre comes at a time when the generative AI sector is expected to expand from $10 billion in 2022 to $110.8 billion by 2030.
We have launched the 'Dubai Centre for Artificial Intelligence' to accelerate our efforts to deploy AI to create exceptional government services. I have directed the formation of task forces at all Dubai government entities to develop AI-driven applications that will enable us to… pic.twitter.com/0NuogWeZtt

— Hamdan bin Mohammed (@HamdanMohammed) June 8, 2023