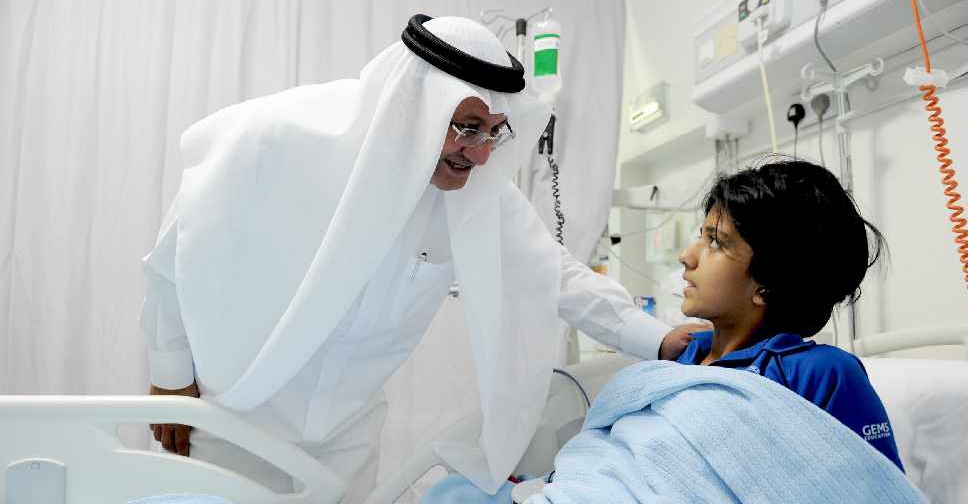 DHA's Director-General Humaid Al Qutami visiting one of the patients (Supplied)
Most of those who were injured in an accident on the Business Bay crossing on Monday morning have been discharged from hospital.
Seventeen people, including 15 students were transferred to Rashid Hospital following the collision between a school bus and a water tanker.
According to the Dubai Health Authority (DHA), all the patients have now been discharged, except for one pupil, the bus driver and the bus supervisor.
They were attended by an emergency panel, which included 11 doctors from the ICU, surgery and trauma departments.
The hospital also formed a separate administration team to meet parents and family members and update them about the condition of the patients.
Dubai Police have launched an investigation into the incident but preliminary information indicates that the two vehicles failed to maintain a safe distance.