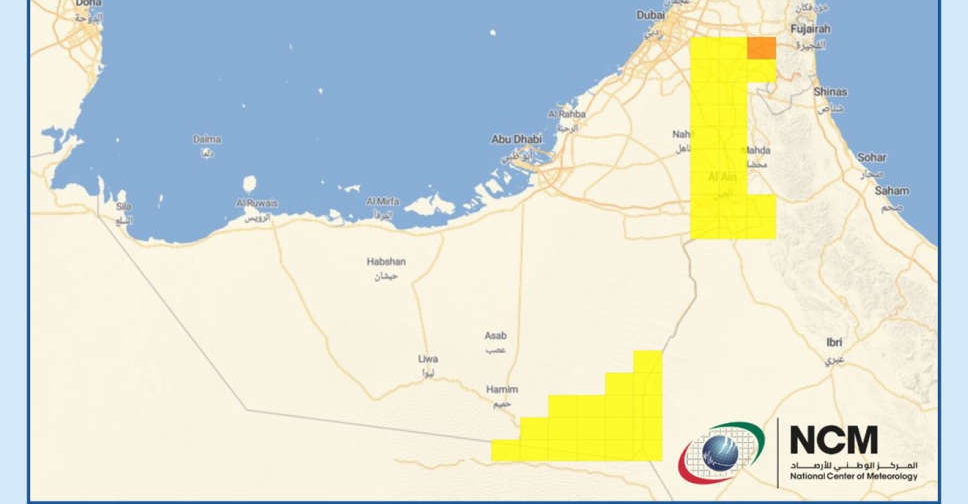 Source: NCM
National Centre for Meteorology advised of the chance of rain over eastern parts of the country.
It also warned that fresh to strong winds of up to 45km/hour could bring dust and sand storms, reducing horizontal visibility.
The NCM advisory was current between 3:00pm and 8:00pm UAE time.
Heavy rain was reported over Al Watan Road near Masfut in Ajman, with moderate rain over Shawka in Ras Al Khaimah and Mleiha Rd, Al Dhaid.
Llght rain was also reported over Saa in Al Ain, Khudairah and Weshah in Sharjah.
Abu Dhabi Police called on drivers to be careful due to the rain, and to abide by the variable speed limits shown on signs.
#عاجل | #تنبيه #شرطة_أبوظبي تدعو السائقين إلى توخي الحذر بسبب #الأحوال_الجوية الماطرة، والالتزام بالسرعة المتغيرة الظاهرة على الشواخص واللوحات الارشادية الالكترونية مع تمنياتنا لكم بالسلامة. pic.twitter.com/yl6OuQXQDp

— شرطة أبوظبي (@ADPoliceHQ) August 7, 2022
Meanwhile the NCM also published Sunday's highest recorded temperature in the UAE as 48.5°C in Al Gheweifat in the Al Dhafra Region.