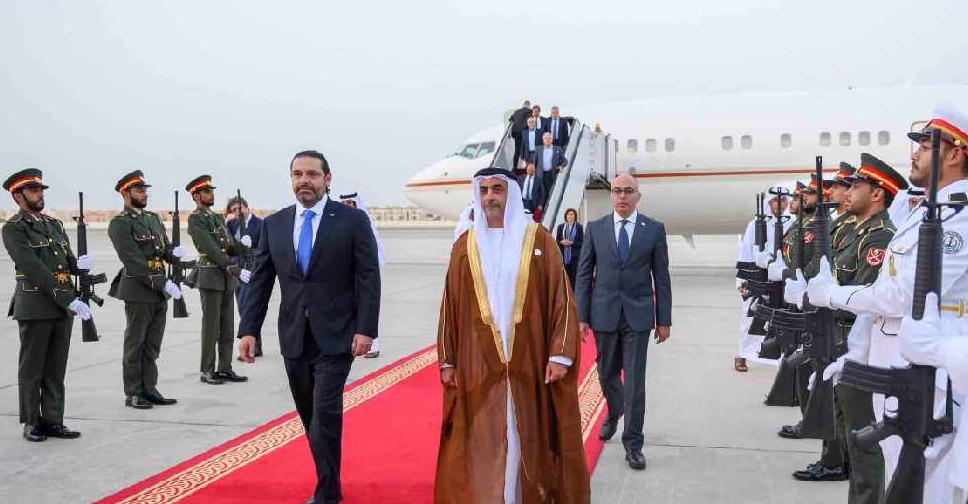 WAM
Lebanon's Prime Minister has arrived in the UAE.
Saad Hariri was welcomed at Al Bateen Executive Airport in Abu Dhabi on Sunday evening by His Highness Lt. General Sheikh Saif bin Zayed Al Nahyan, the UAE's Deputy Prime Minister and Minister of the Interior.
The two held talks in the capital on a number of issues of mutual interest.
Hariri is expected to speak at a Lebanon-UAE investment forum later on Monday.