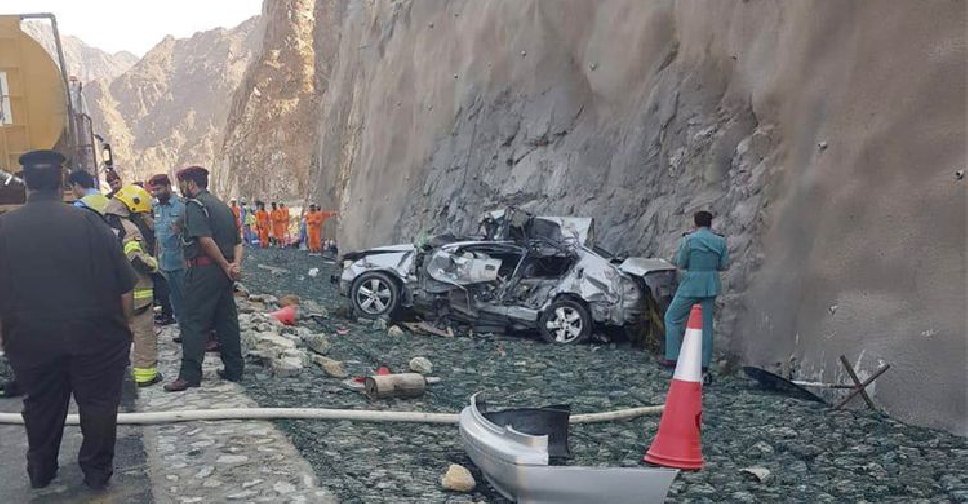 Sharjah Police
Two people were killed on Thursday morning in an accident on Khor Fakkan Road.
According to police in Sharjah, the crash happened when a motorist lost control of his vehicle and ran into a construction worker.
Both the driver and the worker died.
Police are urging motorists to always drive within the speed limits.