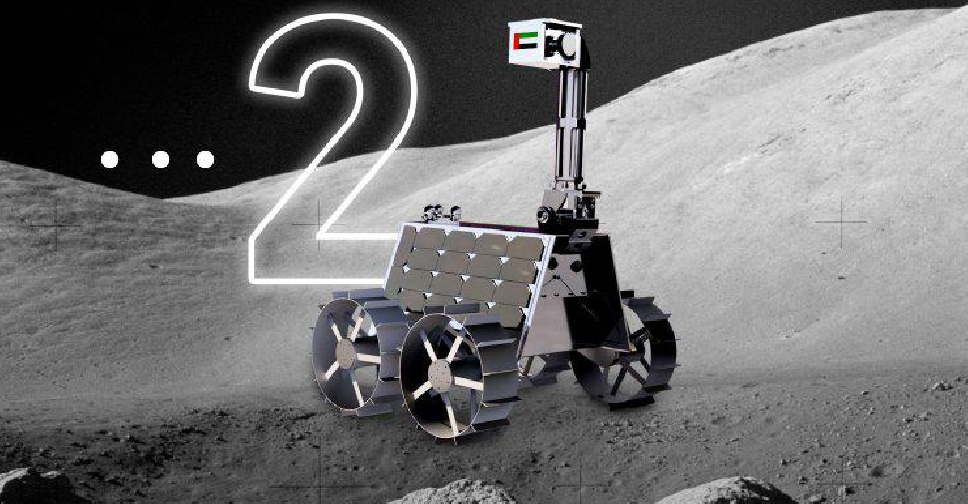 MBRSC
Japan's ispace has signed a contract with the Mohammed Bin Rashid Space Centre (MBRSC) to provide payload delivery services for the ambitious Emirates Lunar Mission next year.
The announcement was made by the MBRSC and the firm at a news conference on Wednesday.
Under the deal, ispace becomes a key strategic and implementation partner to MBRSC on the moon mission, the first of its kind from the Arab world.
The Rashid rover will be transported to the Moon on ispace's lunar lander.
The Japanese firm will provide wired communication and power during the UAE mission's cruise phase.
It will also engage in wireless communication on the moon's surface.
The rover will study lunar soil and conditions caused by dust.
"Our mission through scientific endeavours such as the Emirates Lunar Mission is to keep the UAE flag flying high and be at the forefront of countries contributing to scientific achievements that will change the future for humanity," highlighted Yousuf Hamad AlShaibani, Director-General, MBRSC.
Meanwhile, Adnan AlRais, Mars 2117 Programme Manager and Senior Director Remote Sensing Department, MBRSC, said the "Emirates Lunar Mission represents a milestone in the UAE's space sector as the mission will contribute towards providing valuable data and information relating to the Moon that will serve the global scientific community as well as test capabilities that would be crucial for manned missions to Mars".
Founder and CEO of ispace, Takeshi Hakamada, expressed delight and pride at advancing the "collaboration between the UAE and Japan in space exploration" and stressed how it will "inspire more collaborations for lunar exploration between the public and commercial sector around the world".