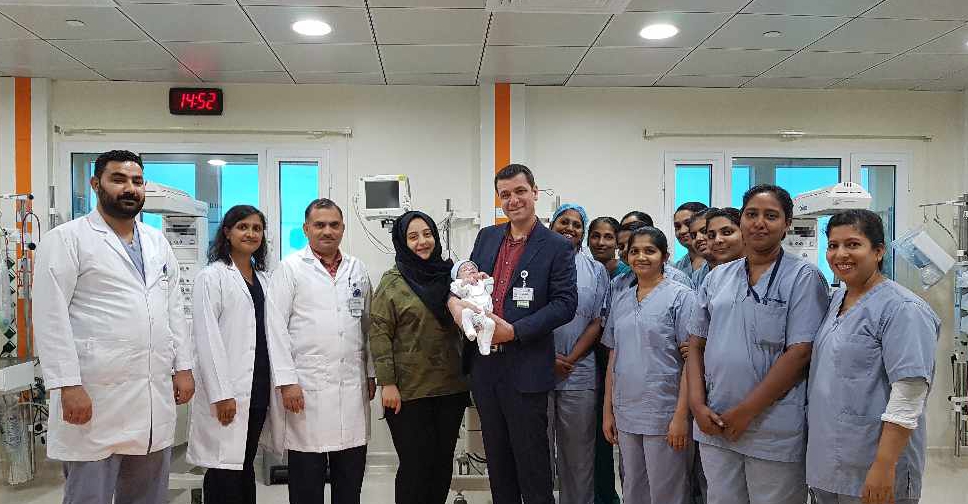 Supplied
Doctors at a private hospital in Sharjah have saved the life of a three-day-old infant with a rare birth defect.
Joud was born without part of the oesophagus, making him unable to pass food from his mouth to his stomach.
However, a team of surgeons at Zulekha Hospital successfully diagnosed the condition soon after his birth and operated on him three days later.
Doctors say Joud He has recovered fully from the procedure and was recently discharged with his mother.