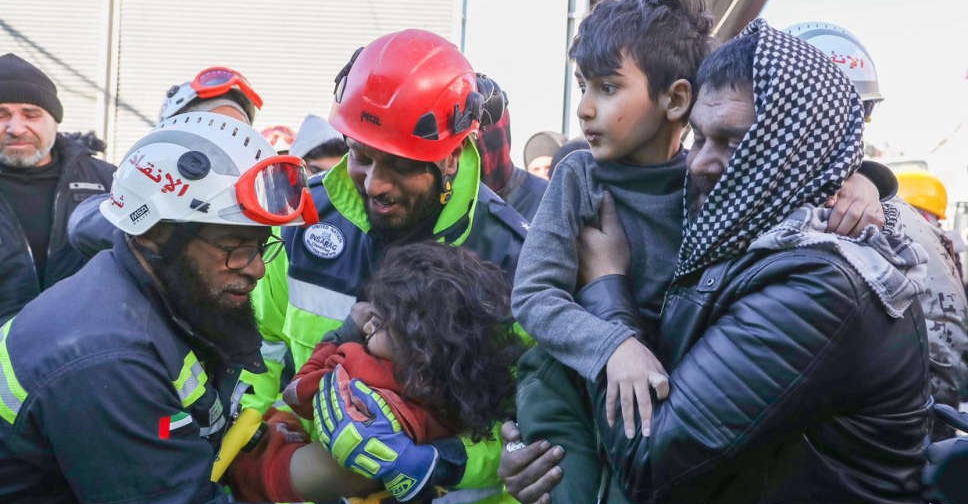 Nearly six weeks since the devastating earthquakes in Turkey and Syria,  residents there are still reeling from the aftermath.
More than 48,000 people died in Turkey and nearly 6,000 in Syria in the February disaster, the region's deadliest in modern times.
Hundreds of thousands of Turkish survivors have been moved into tents and container homes across the disaster region, which covers 11 provinces across Turkey's southeast.
And the families in the south-eastern Adiyaman and Sanliurfa provinces are now facing torrential rains and flash flooding, which killed 14 people on Wednesday.
Despite the grim picture - and the terrible death toll - many lives were saved in hours and days after the tremors, in part thanks to aid workers who flew in from around the world.
The UAE's Search and Rescue Teams mustered quickly, and were the first international teams on the ground in the worst affected town of Kahramanmaraş.
The Operation Chivalrous Knight 2 team spent 15 days in the earthquake zone, working to rescue people who were trapped in the rubble of their homes.
Colonel Khalid Alhammadi - who is Head of the Search and Rescue Department for Dubai Police - led the team in Turkey.
The UAE team rescued 10 people in total, including one family... Colonel Alhammadi picks up the story.