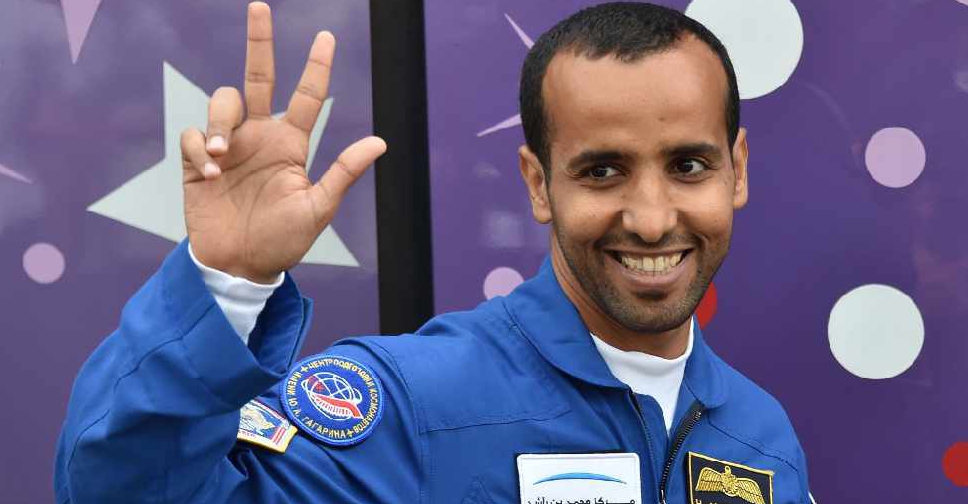 VYACHESLAV OSELEDKO / AFP
Have you noticed a change in the name of your mobile phone network?
Telecom providers Etisalat and Du have tweaked their network names to "1stUAEAstro".
It's in support of the UAE's historic mission to the International Space Station.
The rocket, carrying Emirati astronaut Hazza Al Mansoori and two others, is scheduled to lift off from the Baikonur Cosmodrome in Kazakhstan, at 5:56 pm today.