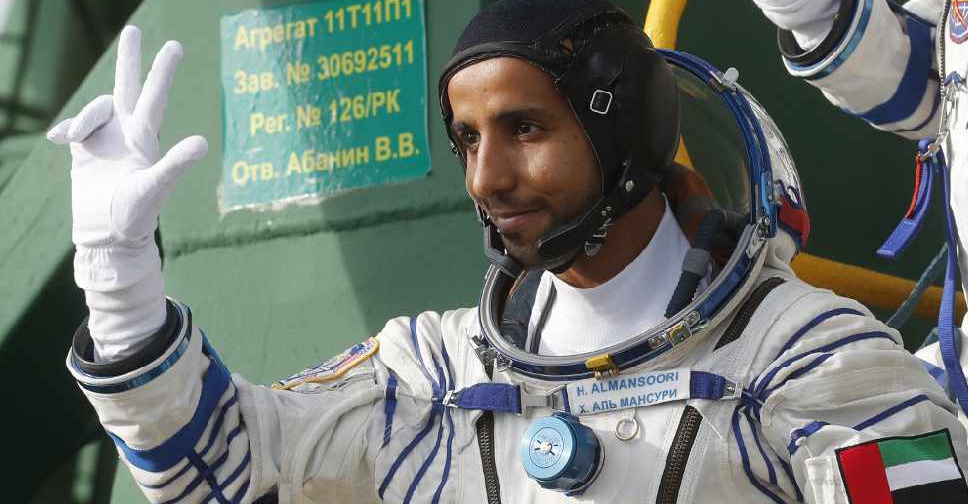 Maxim SHIPENKOV / POOL / AFP
After spending more than a week in space, Emirati astronaut Hazza Al Mansoori has started preparations for his return to Earth.
He is set to land in the city of Dzhezkazgan in Kazakhstan aboard a Soyuz spacecraft around 3:00 pm (UAE time) on Thursday, October 3.
The 35-year-old former military fighter jet pilot will be joined by Nasa astronaut Nick Hague and Russian cosmonaut Aleksey Ovchinin.
Once he lands, Hazzaa will head to Moscow for a week for post-mission health checks before returning to the UAE.
According to authorities, the undocking from the International Space Station (ISS) will begin at 11:36 am (UAE time) on Thursday.
سيغادر #أول_رائد_فضاء_إماراتي هزّاع المنصوري محطة الفضاء الدولية على متن المركبة سويوز، التي ستتوجه إلى الأرض عند 11:35 صباحاً، هذا ومن المتوقع أن تهبط المركبة في كازاخستان عند 2:59 مساء بتوقيت #الإمارات. pic.twitter.com/CQanblrWb3

— Dubai Media Office (@DXBMediaOffice) October 2, 2019
Earlier, Hazza had shared a picture of the UAE taken from the ISS.
"From the happiest astronaut to the happiest nation...this is history, this is the UAE from space," he tweeted on Tuesday evening.
During his time on the ISS, he held several live video and radio sessions with the UAE public, and conducted various experiments.