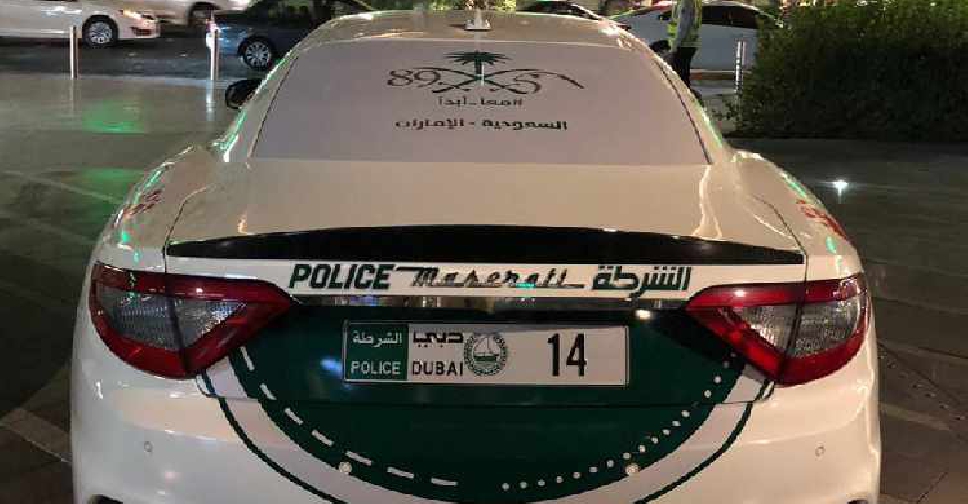 Supplied
Dubai Police have given a makeover to their fleet of supercars in honour of Saudi Arabia's 89th National Day.
They've decorated the vehicles with a logo that reads 'Together Forever'.
Special parades have also been organised to mark the occasion.
Meanwhile, the General Department of Airports Security at Dubai Police has been welcoming Saudi nationals at Dubai International Aiport (DXB) with flowers and sweets.