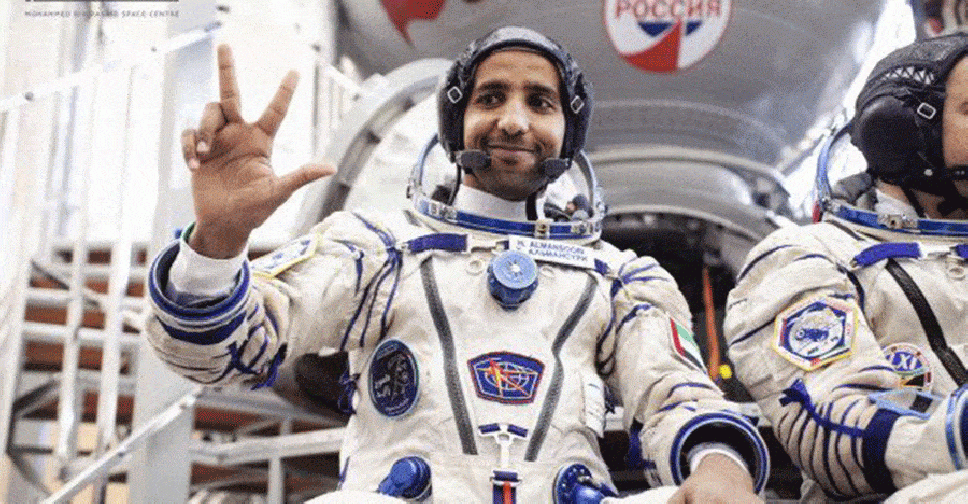 WAM
The UAE's first astronaut has revealed details about his daily routine onboard the International Space Station (ISS).
Hazzaa Al Mansoori marked his third day in space by answering questions from students in Dubai on things like what he eats and how he spends his time.
During the radio call, the first Arab on the ISS said that while some astronauts prefer to sleep with their bodies attached to a wall, he enjoys sleeping while floating.
He said their day starts at 0600 GMT, when they receive a daily schedule from the ground stations.
"We are given an opportunity to start our personal activities; where we shower and take care of our personal hygiene," Hazzaa said
"Each astronaut aboard the ISS has a different schedule, but we can cooperate on some missions and work together."
The 35-year-old is continuing to work on a series of scientific experiments including one that observes how liquids react in space.
He's expected to return to earth on Thursday.