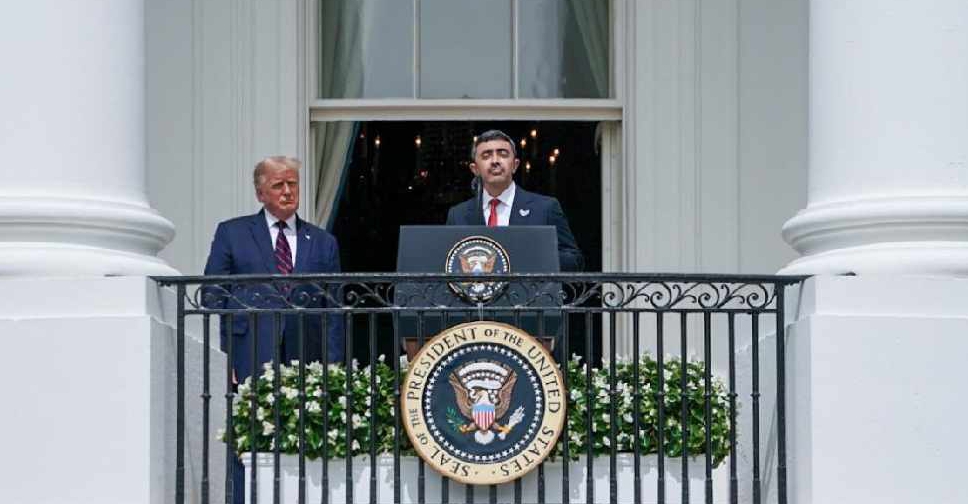 WAM
Following the UAE-Israel accord signing ceremony at the White House, His Highness Sheikh Abdullah bin Zayed Al Nahyan, Minister of Foreign Affairs and International Cooperation said, "peace is our guiding principle."
Sheikh Abdullah told the gathering of 700 international guests that, "we are already witnessing a change in the heart of the Middle East, a change that will send hope around the world."
"This Peace Accord, which is a historic achievement for the United States of America, the State of Israel, and the United Arab Emirates, will continue to have a positive impact, as we believe that its reverberations will be reflected on the entire region," he added.
His Highness then thanked the Israeli Prime Minister, Benjamin Netanyahu, "for halting the annexation of the Palestinian territories, a decision that reinforces our shared will to achieve a better future for generations to come."
The Minister went on to say that, "the United Arab Emirates believes that the role of the United States in the Middle East is positive, and this belief is evidenced by the Accord that we are signing today at the White House, for which you have taken the lead, and will remain a beacon in human history for all peace-loving people around the world.
And, as for us in the United Arab Emirates, this Accord will enable us to continue to stand by the Palestinian people, and realise their hopes for an independent state within a stable and prosperous region. This Accord builds upon previous peace agreements signed by Arab nations with the State of Israel. The aim of all of these treaties is to work towards stability and sustainable development."
Prior to the ceremony, Sheikh Abdullah held talks with the US President Donald Trump at the White House.
They discussed how the agreement will advance regional peace and stability by halting annexation and creating new energy for positive change across the Middle East.
Bilateral relations were also highlighted at the meeting, underscoring both countries' shared commitments to promote peace, security and prosperity in the region and countering extremism.