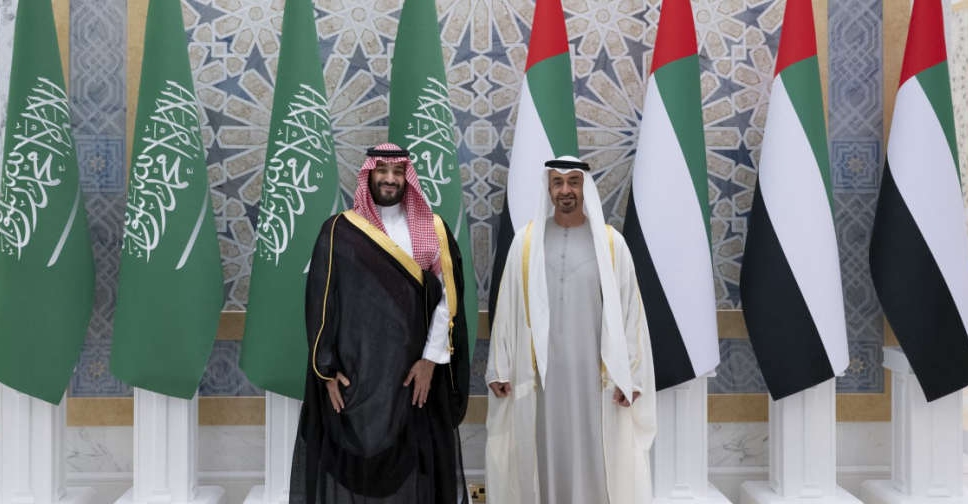 WAM
Saudi Crown Prince Mohammed bin Salman bin Abdulaziz, who is also the Deputy Prime Minister and Minister of Defense of the Kingdom of Saudi Arabia, has arrived on a two-day visit to the UAE.
His Highness Sheikh Mohamed bin Zayed Al Nahyan, Crown Prince of Abu Dhabi and Deputy Supreme Commander of the UAE Armed Forces welcomed him at the airport in Abu Dhabi.
The visit is part of Mohammed bin Salman's tour of gulf countries, which includes the UAE, Oman, Bahrain, Qatar and Kuwait.
During the meeting, the leaders reviewed the various aspects of joint action, mutual interests and strategic cooperation between the two countries.
Mohammed bin Salman was awarded the 'Order of Zayed' in appreciation of the pivotal role in strengthening relations between the UAE and the Kingdom.
The medal is granted to leaders of countries who contribute to a prominent and exceptional role in consolidating the relations between their countries and the UAE. It is the highest civil honour granted by the UAE.
The Saudi Crown Prince was accompanied by a range of high-level ministers including Prince Abdulaziz bin Salman bin Abdulaziz, Minister of Energy, Prince Turki bin Mohammed bin Fahd bin Abdulaziz, Minister of State and Cabinet Member, and Prince Abdulaziz bin Saud bin Nayef bin Abdulaziz, Minister of Interior.