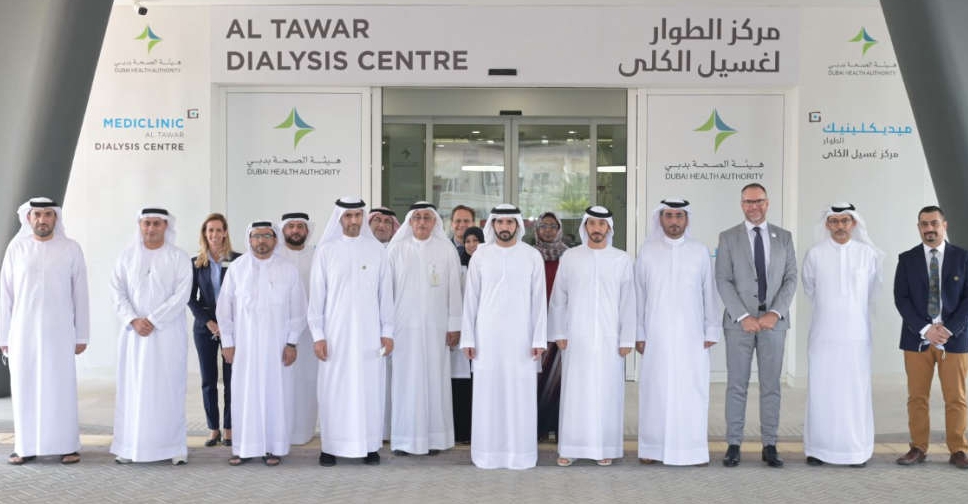 WAM
Two new dialysis centres have opened in Dubai, one of which was inaugurated by His Highness Sheikh Hamdan bin Mohammed bin Rashid Al Maktoum, Dubai Crown Prince and Chairman of The Executive Council of Dubai.
Sheikh Hamdan emphasised the importance of providing specialised health centres with international standards in Dubai, especially in areas that are seeing a growing demand.
Today, we opened a new dialysis center in the Al Twar area - one of emirate's most advanced in terms of design and medical protocols. We commend the private sector's contributions to the development of medical facilities in the UAE. pic.twitter.com/3hmcxSZgOZ

— Hamdan bin Mohammed (@HamdanMohammed) December 7, 2021
In a tweet, the Dubai Crown Prince said that the health sector is a "priority for the Dubai government," and that Dubai is committed to enhancing the "emirate's position in the field of health care provision".
القطاع الصحي أولوية لحكومة دبي.. ملتزمون بتوجيهات محمد بن راشد بالاستمرار بتطوير القطاع الصحي في دبي وتعزيز مكانة الإمارة في مجال تقديم الرعاية الصحية.

— Hamdan bin Mohammed (@HamdanMohammed) December 7, 2021
Sheikh Hamdan inaugurated the Al Twar centre, which has a capacity of 40 beds, out of which 30 per cent is allocated to patients referred by a charity organisation.
The second and larger branch is located in Al Barsha with a capacity of 60 beds.