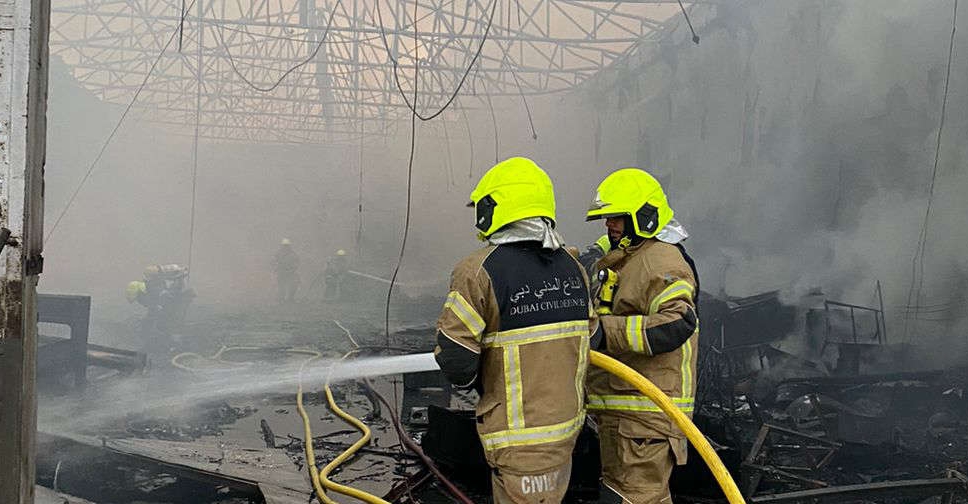 Supplied
Firefighters were quick to the scene of a fire that struck two warehouses in Dubai's Deira district on Tuesday.
Teams from the Civil Defence reached the site near Salahuddin Metro Station within six minutes of receiving the report at 4:19 pm.
The fire was limited to the two warehouses storing electronic materials and no injuries were reported.
Officials said the nature of the materials in the warehouses triggered the mass of heavy black smoke in the area.
The site will be transferred to the relevant authorities for further investigation after the completion of cooling operations.