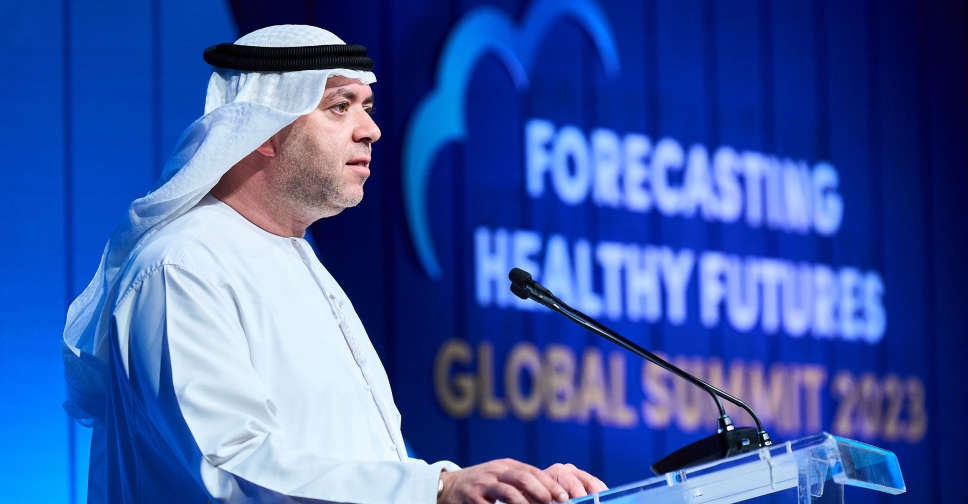 Supplied
Health adaptation and interventions are crucial in the face of climate change. This is the message from experts at the Forecasting Healthy Futures Summit in Abu Dhabi.
Addressing the summit, His Excellency Majid Al-Suwaidi warned that climate change threatens to undo the gains made in global health in recent decades, and emphasized the need for renewed commitments, collaboration, and financing to strengthen health systems and ensure vulnerable communities are protected against climate shocks.
"COP28 will deliver the first ever Global Stocktake, where the world will come together to assess progress made towards the Paris Agreement goal of limiting global warming to 1.5°C," he said. "It will reveal the gap in ambitions and reality – we are likely to be off track. The world needs a course correction.

"The COP28 UAE Presidency will work to ensure that together we urgently accelerate action to get the world back on track by 2030. The challenges we face are enormous. To meet our targets, we must cut emissions by 43 per cent in less than seven years in order to drive healthcare system strengthening, adaptation, prevention, relief, and recovery for affected populations."
"The climate crisis, is a health crisis"
In his virtual address by Dr Tedros Adhanom Ghebreyesus, Director General of the World Health Organization, stressed the urgent need for new spending and partnerships in support of climate adaptation strategies in global health. "Extreme weather events, biodiversity loss, land degradation and food and water scarcity have a profound impact on the health of millions of people.
We must embrace strategies to mitigate the impacts of climate change, such as using innovative technologies, investing in climate-resilient health systems, and having a well-trained and decently paid health workforce."

He continued: "The climate crisis affects all of us. We all must work together to respond across borders and across sectors to build a healthier, fairer, and more sustainable future for all."

The Forecasting Healthy Futures Global Summit 2023 is taking place from March 14 to 16 in Abu Dhabi, co-hosted by Forecasting Healthy Futures and the Reaching the Last Mile initiative.