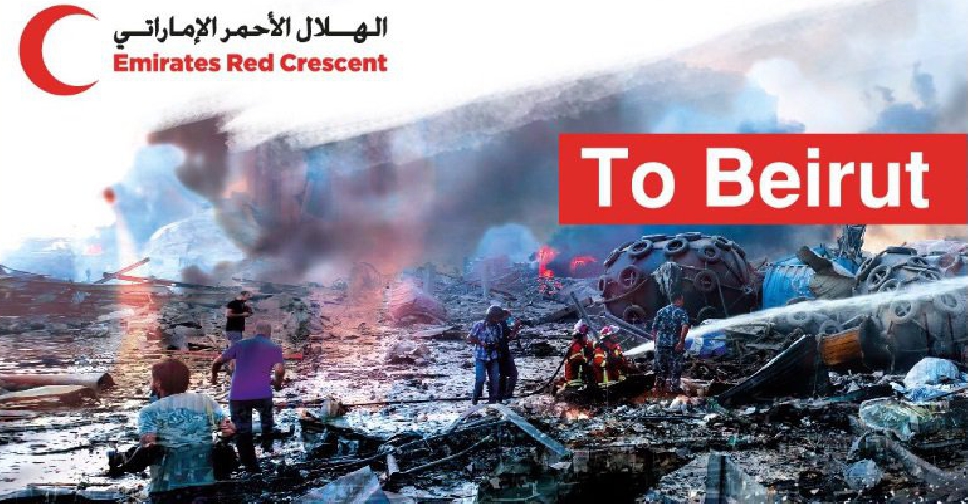 ERC
His Highness Sheikh Hamdan bin Zayed Al Nahyan, Ruler's Representative in Al Dhafra Region and Chairman of the Emirates Red Crescent (ERC), has directed the ERC to sponsor orphans and the families of victims of the Beirut Port explosion.
Sheikh Hamdan bin Zayed Al Nahyan has also instructed the ERC to provide the people affected by the tragic incident with their basic needs and to help them restore their homes.

Dr. Mohammed Ateeq Al Falahi, Secretary-General of the ERC, stressed that Sheikh Hamdan has been monitoring the situation on the ground since the explosion and its effect on people, and is in constant contact with the ERC's executive management to follow the progress of relief operations.

The philanthropic organization is also coordinating with the Humanitarian Aid Office of the UAE Embassy in Beirut in order to collate a full list of orphans and families affected by the blast.
°°
~

وجه سمو الشيخ حمدان بن زايد آل نهيان، ممثل الحاكم في منطقة الظفرة، رئيس هيئة الهلال الأحمر الإماراتي، الهيئة، بكفالة الأيتام ورعاية أسر المتوفين وضحايا حادث انفجار مرفأ بيروت. #الهلال_الأحمر_الإماراتي #كورونا #ملتزمون_يا_وطن#لبنان #انفجار_لبنان #نكبة_لبنان #كلنا_لبنان pic.twitter.com/2qzNCO8V1m

— الهلال الأحمر الإماراتي (@emiratesrc) August 10, 2020