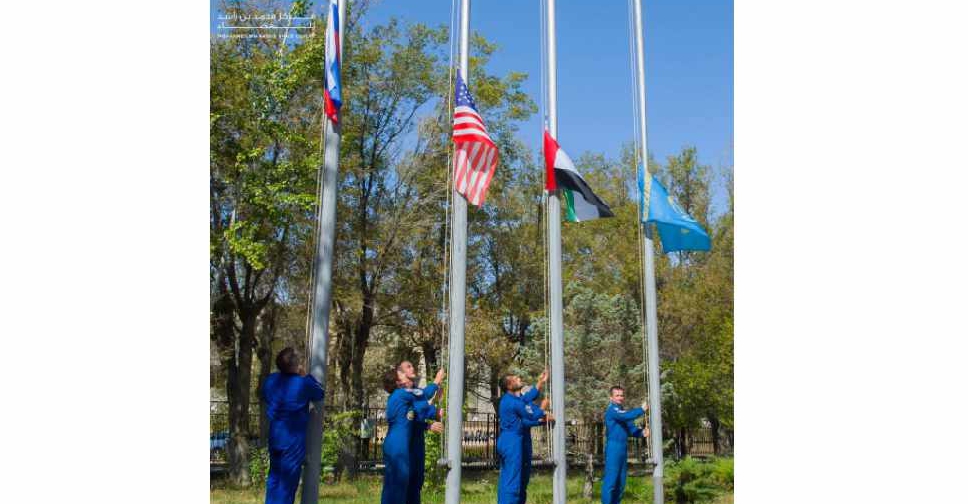 WAM
Emirati astronauts, Hazzaa Al Mansoori and Sultan Al Neyadi, raised the UAE flag during a special ceremony held for the countries participating in the September 25 space mission.
"They promised to raise the flag higher than it has ever been," read the caption on the official instagram account of Mohammed Bin Rashid Space Centre.
Oleg Skripochka and Jessica Meir, from the main crew, and Sergei Nikolaevich and Thomas Henry, from the back-up crew, also participated in the ceremony.
The crew also visited the Baikonur Cosmodrome Museum, which showcases space equipment and miniature models of rockets that have been launched into space.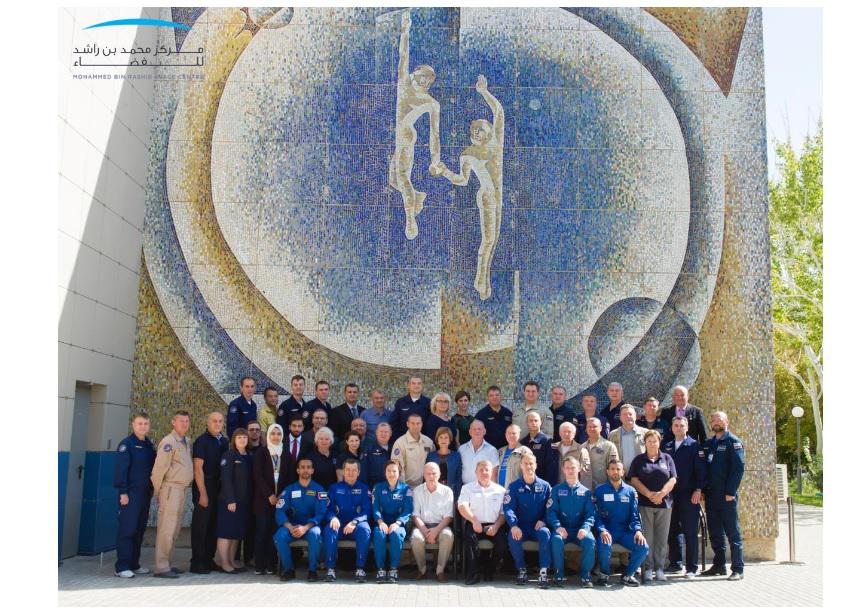 Furthermore, they conducted the first fit-check of the Soyuz MS-15 to ensure that the devices, equipment, and payload, were in place, and to record any observations for the engineers responsible for the spacecraft.
The astronauts will board a Russian Soyuz spacecraft at the Baikonur Cosmodrome in Kazakhstan on September 25.
The mission is part of the UAE Astronaut Programme, which is overseen by the Mohammed bin Rashid Space Centre (MBRSC).