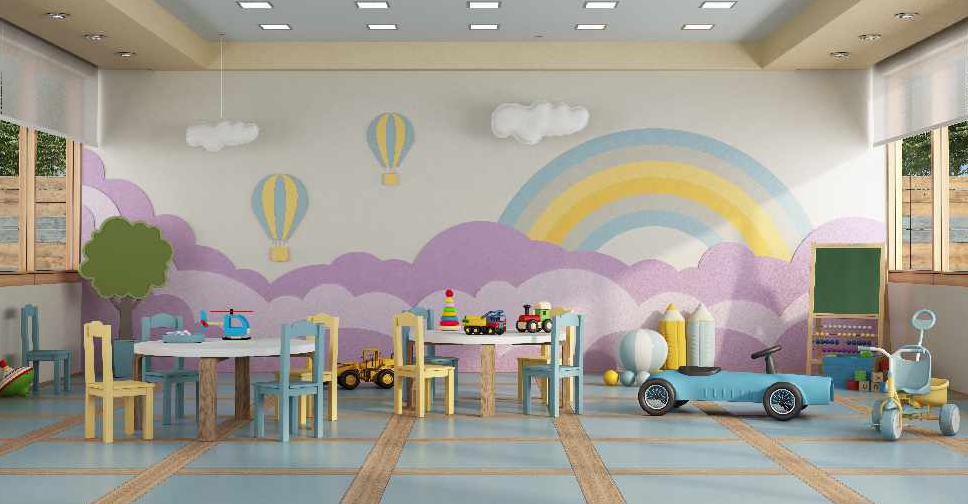 Dubai's early childhood education sector has hit a new milestone with 20,000 children of 58 different nationalities currently enrolled in 226 early childhood centres (ECCs).
According to the Knowledge and Human Development Authority's (KHDA) latest report, these centres cater to pre-schoolers aged between 45 days and six years.
They offer 13 different curricula and are supported by over 1,300 teachers and 1,900 teaching assistants.
Most ECCs offer the Early Years Foundation Stages curriculum, while other options include Montessori, IPC, Swedish, Finnish, Norwegian and several other curricula.
Data showed that 70 per cent of children enrolled were in the 2-4 age group.
It also showed that the emirate's Jumeirah district had the most ECCs (78), followed by Hadaeq Mohammed Bin Rashid (38) and Deira (25).
Underscoring #Dubai's cultural diversity & vibrant education ecosystem, @KHDA announces that more than 20,000 children of 58 different nationalities are enrolled in 226 early childhood centres (ECCs) across Dubai.https://t.co/QbSsqK6Lyo pic.twitter.com/GpONyBjRZY

— Dubai Media Office (@DXBMediaOffice) September 30, 2022
Dr. Abdulla Al Karam, Director General of @KHDA: Dubai is a future-focused city, and its future lies in cultivating our children's wellbeing, their sense of wonder and their love of learning. pic.twitter.com/nsY4C7kXkV

— Dubai Media Office (@DXBMediaOffice) September 30, 2022