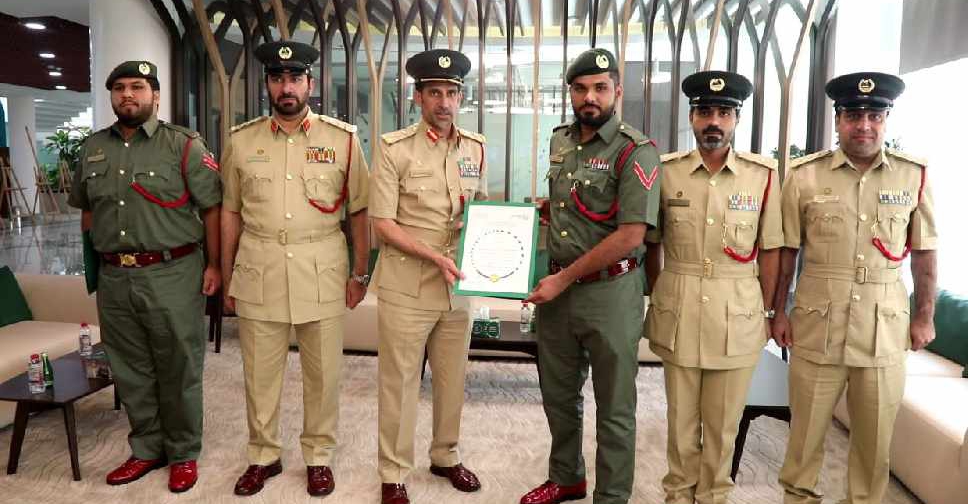 Supplied
Two Dubai cops have been honoured for recovering a stolen car within an hour.
The vehicle went missing after its owner left the engine running during a school drop-off.
First corporal Khalid Ibrahim Al Mazmi and policeman Abdulrahem Husein from the patrols unit of Al Qusais station located the car in less than 60 minutes of receiving the alert.
Major-General Abdullah Khalifa Al Marri, the commander-in-chief of Dubai Police, praised the quick-thinking officers and honoured them with a certificate.
Motorists are also being urged not to leave their vehicles unattended with the engine running as it makes them an easy target for thieves.