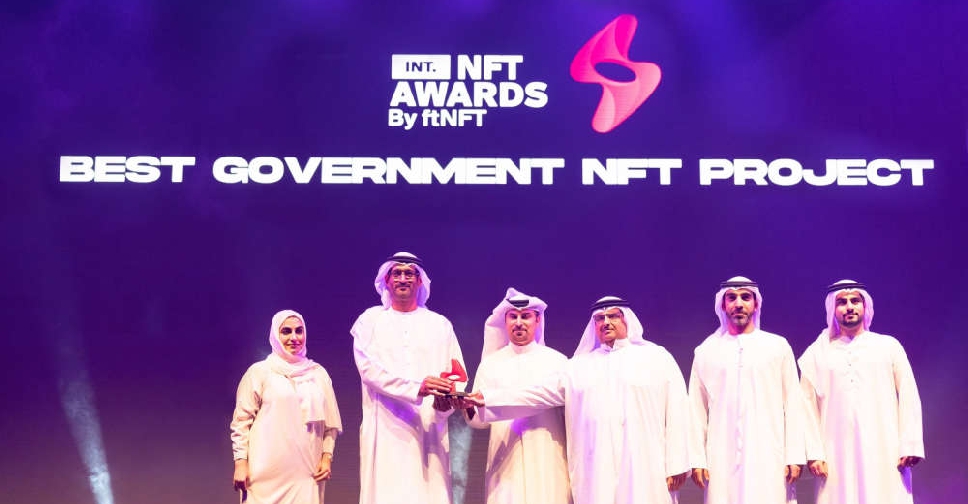 Twitter
Dubai Police has recently been awarded the Best NFT Government Project award.
During a global ceremony for the Non-Fungible Tokens (NFT) award, which the Emirate of Dubai hosted for the first time, Colonel Hussain Ahmed bin Ghalaita, Deputy Director of the General Department of Artificial Intelligence for Smart Applications Affairs, received the Best NFT Government Project Award.
Col. bin Ghalaita, expressed his pride at being honoured with this award, which is the first of its kind in the world, stressing that Dubai Police is one of the leading government institutions in launching its collections of non-fungible digital assets "NFT".
He also confirmed that Dubai Police is the first government entity in the UAE to create its own digital assets and the first police agency in the world to launch its first set of non-fungible tokens for free through social media platforms, featuring 150 free digital assets that symbolise the Force's values of innovation, security, and communication.
He indicated that Dubai Police's launch of non-fungible digital assets NFT came in line with the government's directives toward growing interest in digital assets and contributed to attracting those interested in this modern digital trend.